Compare Tree Removal Estimates Now
Save Up To 43% - FREE SERVICE
Step 1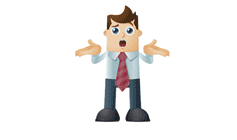 Answer a few questions
about your tree job.
Step 2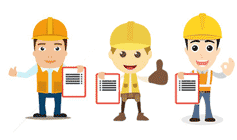 Within seconds, get matched
with top-rated local pros.
Step 3
Compare quotes and choose the
best pro for the job.




Can I trim a street tree?
Last updated: 28 May 2021
Street trees are trees located on city land, normally on the sidewalk or space between your front boundary and the street. You are responsible for the maintenance of all trees on your land, but what if the street tree in front of your house is becoming a problem? Can you trim it?
It is illegal to trim or cut down a street tree without a permit. If you do want to have a tree out the front of your home trimmed or removed, all you will need to do is express your concern about the tree to the city and they will send someone out to trim the tree. In other cases, they will grant you permission to do the job. As a part of this permission, you will need to hire a certified arborist to do the job.
I would first call a local tree company and get them to give you an idea of the cost to trim the tree and whether it is legal. Then take it from there.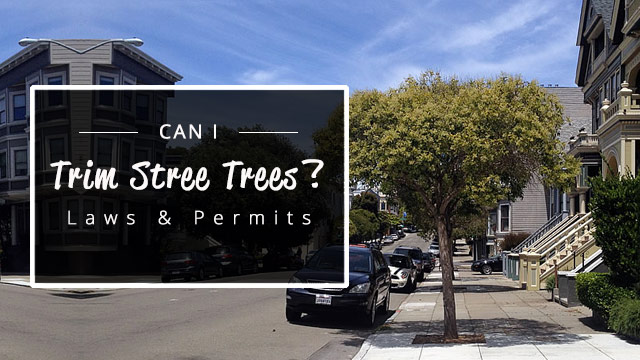 Who is responsible for trees on the sidewalk?
At the end of the day, the tree is on city property so it is the cities problem. All cities have a street tree maintenance program to keep the trees looking good and make sure they are not encroaching on power lines or buildings in close proximity to the tree. Allowances need to be made for the movement of the trees in the wind.
All of these works are carried out by a third part tree service who is awarded the street tree maintenance contract. If you feel the private company who has trimmed the tree at the front of your property is not doing a good job, make sure you let the council know.
Will the city cut down a tree on my property?
Generally no. In some cases, if the tree is bordering your property and the cities land, there is a chance you will be able to get the city to remove the tree free of charge, but if it is completely on your property, then it Is your responsibility.
The irony is you cannot remove a tree on your land without their permission as it is "owned" by the city. If the overlords do grant you this one small favour, you have the pleasure of paying for having the job done.
Even if you apply and the answer is no, the application will cost you between $25 and $50. Repeat after me, I am free.
Can I call the city to trim a street tree?
You can call your local council or city and ask them to trim the street tree out the front of your property. They do have a regular maintenance program, but if you feel they have missed something then by all means call them and ask them to remove another branch or two.
The reason you give for wanting the street tree trimmed is important. If your view is being blocked by the tree's lower branches, for example, they will probably ignore your request. But if a branch is growing into power lines or is hazardous in some way, they will come to the party.
If I have permission, will I also need a permit?
They are essentially the same thing. Your official permission from the council to trim a street tree overhanging your property will be in the form of a tree trimming or removal permit. They will name you, your property and the tree in question.
It is important to remember that these permits have an expiration period, so the trimming needs to be done within a certain period of time which is normally 6 – 12 months. If you still want to trim the street tree after the permit has expired, you will need to reapply.
One time trim
It is also worth noting that once you have been given permission to trim or remove your street tree in the form of a permit, this is a one-time thing. You cannot trim the tree this year, then trim it again 2 or 3 years from now using the same permit. The permit was granted for one trim.
If you want to trim the tree a second time you will need to reapply.
Can I cut a street tree overhanging my property?
This is a bit of a grey area. It will depend on the city you live in, but I would ere on the side of caution and phone up your local Council or city and ask them about it. Normally if a neighbour's tree is overhanging your property, you can remove a branch or two without your neighbours consent. The same should apply to a street tree, but the street tree is public property, so that where things get a little tricky. If in doubt, get a permit.
If you have not carried out domestic tree pruning, I suggest you brush up on a few skills first so you have caused more harm than good.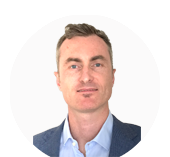 Author: Ben McInerney – Ben is a qualified arborist with 15 plus years of industry experience in Arboriculture. He ran a successful tree service before turning to writing and publishing. Ben is dedicated to providing users with the most accurate up-to-date information on everything trees.




Cost calculator for tree services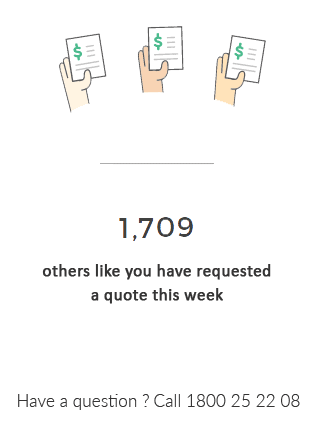 Who is responsible for overhanging branches?
If a street tree has branches that are overhanging your property, the city is responsible to have them removed. Whether they do it in a timely fashion or not is another question, but the good news if you will not have to pay for it.
This only counts for trees on public land. If the tree is in your neighbour's yard, for example, you would need to discuss with your neighbour about firstly permission to trim their tree encroaching on your property, and also who foots the bill.
What happens if I cut down a tree without permission?
If the tree was protected by city laws and you trimmed or removed it, you may be in some hot water. The city takes all trees in its jurisdiction very seriously and this includes trees on private property. If you have been caught, there is a good chance you can expect a fine.
The size of the fine will depend on the size of the tree that was removed and the specific laws for illegal tree removal. If you trimmed the tree and you did a good job of it, then you would only get a slap on the wrist.
Can I plant a tree on the sidewalk?
This is something that depends on your city. In most cases, the city does not mind if you plant out a small garden bed at the base of an existing tree. This would include small ornamental plants as I'm not sure how they would feel about you planting a second tree on the sidewalk.
If you are replacing a removed tree or you think you will go ahead anyway with a second tree, the best way to avoid any issues is the have a look at your city tree or landscaping ordinance. In it, they will discuss trees they recommend for planting in your particular city. I wish I could just send you to a link that tells you everything you need for your city, but the reality is each city has its own microclimates and native trees, so recommendations change drastically from city to city.
Another thing to consider is the height of the fully grown tree and any potential hazards such as power lines or structures.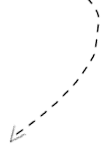 Enter the location of your tree job




LOWEST PRICE GUARANTEED
We're that confident you will get the best quality tree
service at the lowest prices, we 100% guarantee it!

SAVES YOU MONEY
3 local tree services all voted as having the "best price
quality of service by previous users", will quote your job.

SAVES YOU TIME
We have done all background checks so you don't have to.