When your neighbor's tree falls on your roof or house, homeowner's insurance should pay for all damages caused.
If your neighbor's tree falls on your home, you are responsible for the cost of repairs through your homeowner's insurance, even if it is your neighbor's tree. However, if your neighbor's tree is rotting, dying, or dead, your neighbor will be held fully responsible for the damage the tree causes.
It is up to the owner of a tree to maintain it. If the tree fell due to neglect, then the owner of the tree will pay for the damages.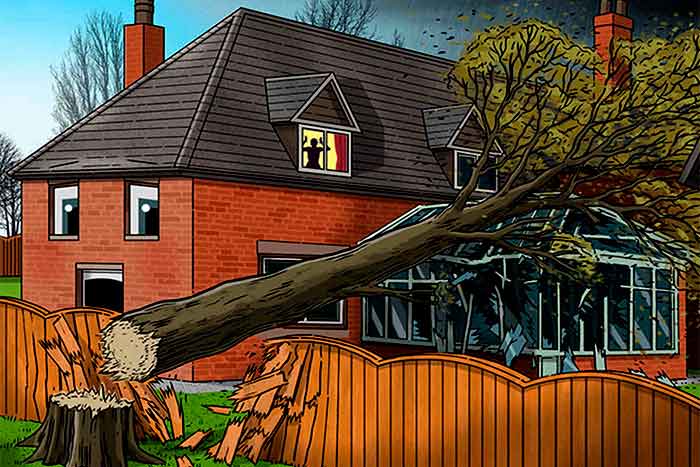 Can this be claimed on insurance?
The answer is yes. You can claim your insurance company's coverage if your neighbor's tree falls on your house or other structure.
If you have concerns about your neighbor's tree, you can request an evaluation by a certified arborist. Then you should send the certified letter to your neighbor to request the tree removal. With such a letter, you and your insurance company will be in a better and stronger position to sue your neighbor for negligence.
Is there a neighbor dispute tribunal?
Yes, there is a Community Dispute Resolution Tribunal for neighbors. This body is meant to assist in resolving common complaints amongst neighbors, including tree complaints.
However, neighbors are encouraged to go through the self-help process to settle the disputes before proceeding to the CDRT. This involves talking through the issues and finding common ground without the need to file lawsuits.
If all self-help options, including community mediation, fail, you can proceed to initiate proceedings in the CDRT. This is usually considered the last option if all other options fail.
Can I sue my neighbor if they do not pay?
If your neighbor refuses to pay for damages caused by his dying, decaying, or dead tree, you can sue him/her. However, this is only possible if the neighbor had pre-existing knowledge about the tree being diseased.
If there were no signs or reasons for concern about the tree's state, your neighbor would not be held responsible for any damages. That is why you should act fast and request a certified arborist to check out the tree if you have concerns about your safety. If you find out that the tree is diseased, you should send a written tree removal request to your neighbor.
Therefore, if the neighbor fails to pay for damages caused by his/her tree, you can sue him as long as you have evidence from your arborist that the tree was dying.
What if my neighbor's tree only falls on my fence?
If your neighbor's tree falls on your fence, you can try and work out things with him/her. You can agree to share a percentage of the cost for repairs if the neighbor agrees. However, this will depend on the extent of the damage. If the damage is extreme, you can file for a homeowner's insurance claim.
Your homeowner's insurance company may agree or decline to cover the costs for tree cleanup depending on the company you are working with and the type of your policy. Also, if your neighbor had prior knowledge about the tree's state, he/she may be liable for the damages caused.
Can I force my neighbor to cut down a dead tree?
No, you cannot force your neighbor to cut down a tree if he/she does not want to. You or your arborist cannot cross property lines to cut down or trim the tree without the neighbor's consent. If you harm the tree in any way, you could be held responsible for double and even triple the tree's value.
Therefore, it is advisable to speak with your neighbor first and raise your concerns about his/her tree's state. You can then request the tree owner to trim any nagging branches or even remove the tree if it is dangerous to your property. If the tree owner refuses to take any precautionary measures, you can file a complaint against him/her.
Featured and Trusted by:




Cost calculator for tree services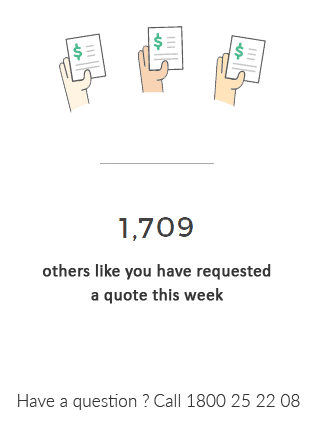 Will insurance pay for dead tree removal?
No. Usually, the homeowner's insurance company does not pay to remove a dead tree while it is still standing. This is because they consider it part of the homeowner's routine maintenance. Therefore, if you know that the tree is a danger to your property or your neighbor, cutting it down remains your responsibility.
So, please do not rely on your insurance company when it is your responsibility to maintain your trees and home. If the tree falls and you had prior knowledge that it was dying, you will be legally liable to pay all the costs caused by the damage.
Insurance companies cover damages caused by a fallen tree, but this will also depend on whether you or your neighbor had pre-existing knowledge about the tree's condition.
Can I trim my neighbor's tree overhanging my fence?
If the neighbor's tree is overhanging your fence, you can trim the branches. However, all flowers and fruits still remain on the tree owner's property, and you must return them. You can also legally throw branches back over your neighbor's fence.
In case the tree has a preservation order, you cannot cut or trim the branches without permission. You can visit your local council to know whether the tree has a preservation order before you cut it down.
Alternatively, you can speak with your neighbor and request him/her to trim the branches. If he/she does not take any steps, and the tree has a preservation order, you can file a complaint. This is especially important if the branches and twigs are causing damage to your property. The neighbor will then be responsible for the repair of any damages caused by the tree.
Can you complain about a neighbor's tree?
If you think that your neighbor's tree is dangerous and might fall on your property, you can report it to your local council. The council might then ask the neighbor to make the tree safe or remove it. They may also decide to take legal steps themselves.
If the neighbor's tree's branches encroach onto your property, you may sue him/her to make them cut the branches even if no damage has been caused.
If you want to maintain a good relationship with the neighbor, you can agree to share the pruning cost even though he/she owns the tree. This may be even cheaper than paying a lawyer to help you resolve the issues.
What happens if you cut down a tree without permission?
If you cut down your neighbor's tree without your permission, you will have to compensate him/her for the loss. The tree owner might also sue you to enforce his rights if you do not agree to compensate him/her for the loss.
Also, you must get a permit from your local council to cut down a tree. The laws and regulations differ from one state to another. So, ensure you visit your local authorities to know what the requirements are.
Legal disclaimer: The information on this site is only meant to guide you, and it is not a substitute for specific advice given by tree services professionals or certified arborists. So, do not take any crucial steps or rely on this information before seeking advice from a tree service professional or a certified arborist.