Finding a local tree doctor is easy as long as you know what you are looking for. These professionals are many, and it is essential to know what you want to find the best one.
To find a qualified tree doctor near you, take the time to search the web and request referrals from people around you. Also, ensure you get several quotes and detailed estimates from different professionals.
This will help you know the price range, and you will be able to choose the most reasonable price depending on your budget.
The cost for a tree doctor depends on various tasks and the location. On average, a tree doctor charges about $375 to $1,500, depending on the scope of work. For instance, a small trimming job may cost $75, while removing a large tree can cost close to $5,000.
Below are average prices for different tasks.
Tree doctors generally do not offer hourly rates. They also do not have holding fees, call-out fees, or other related charges. When you contact the professionals, they will give you a free quote through the phone. They will also come to inspect the tree and give you a free estimate. So, there are no other extra fees for services, and you should avoid an arborist that charges call-out fees.
job to job, but below are the main tasks:
| Service | Low | High | Average |
| --- | --- | --- | --- |
| Tree Trimming | $120 | $1,190 | $438 |
| Tree Removal | $225 | $3,900 | $871 |
| Fallen tree removal | $150 | $1,900 | $628 |
| Tree Limb Removal | $35 | $250 | $299 |
| Stump Grinding | $187 | $400 | $187 |
| Arborist Report | $300 | $450 | $450 |
| Tree Inspections | Free | $100 | Free |
What does a tree doctor do?
A tree doctor or a tree surgeon is a professional that practices arboriculture. Arboriculture entails the cultivation, management, and detailed study of individual trees, vines, shrubs, and other woody plants. These tree specialists care for individual trees and are equipped and trained to prune or remove trees, whether small or large.
These experts can either be level 3 or level 5, depending on their training. Level 3 arborists are standard tree doctors that prune and remove trees, whereas level 5 arborists inspect trees and provide arborist reports.
Always ensure you hire a qualified tree doctor to prune or remove your trees because the job is risky and should be handled by experts. Although you can hire a handyman to remove a small-sized tree, ensure you hire experienced arborists to remove or trim larger trees.
Finding a good tree doctor
It is easy to find a good tree doctor near you through the internet. You only need to search for "tree doctor + your city", and you will get several options.
In winter, prices are usually lower because most companies are usually closed because of little or no work. So, if you can wait until winter, you can easily find a reliable and qualified tree doctor at a lower cost.
GoTreeQuotes makes things easier for you and helps you to find the arborists near you. It is a FREE online service that matches you with the 3 best-priced specialists voted number one by previous clients in your area.
These experts will price your job, and you can choose the most reasonable ones.
Scroll up to the top of the page and enter your ZIP Code in the blue form at the top of the page.
Give us a few details about your tree trimming or removal job, plus some contact information.
Your tree details are forwarded on to the closest three tree services, all voted best priced who will also price your tree job.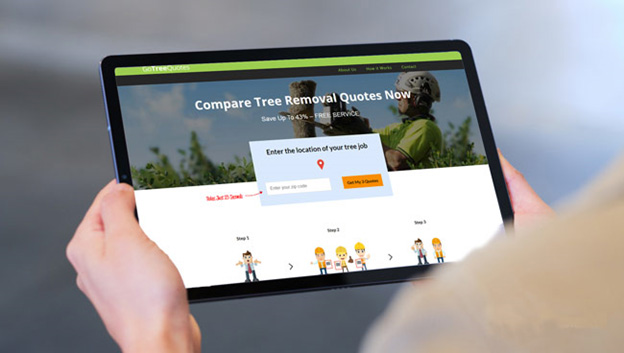 Choosing a good tree doctor
Before you settle for a particular tree doctor, you must go through a selection process to compare different professionals. Below are several elements to consider when choosing a good tree doctor.
1. Check their qualifications
A tree doctor that is not qualified may cause serious damage to your property. Ensure the professional you are about to hire is trained, qualified, and experienced for the job. The industry is full of unqualified professionals, so it is upon you to separate the wheat from the chaff.
Avoid any tree doctor that does not have proper insurance because tree work is risky, and injuries or property damage can occur. Check whether the company has worker's compensation insurance and general liability insurance in case of accidents or damages to your properties.
Ask the professional to provide a copy of the insurance and phone the insurance company to determine whether they indeed cover the arborist.
Get quotes and detailed estimates from three to four companies. Let the companies know what you need so that they can provide detailed estimates. This way, you will get the job done the way you want.
4. Check their online reviews
Featured and Trusted by:




Cost calculator for tree services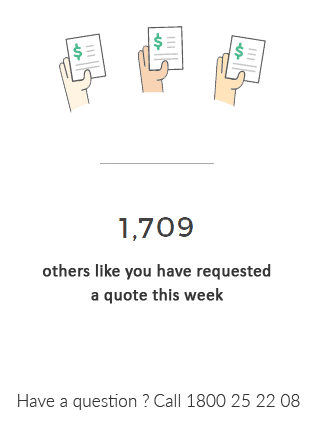 What to expect from tree doctors
The following are some of the things you should expect from a tree doctor.
Punctual
Punctuality is of utmost importance, especially if you need the job done fast. The professional you hire should keep time and handle the task at hand within the speculated timeline.
Knowledgeable
Tree doctors go through rigorous training to gain the knowledge to handle different aspects of tree work. The professional should be able to answer your questions and demonstrate the highest level of professionalism. If you notice the professional's knowledge is shallow, consider hiring another tree doctor.
Insured
Insurance is another essential element you ought to consider when hiring a tree doctor. All tree service companies should have proper insurance. The professional should give you a copy of the insurance, and you should phone the insurance company to determine whether the tree doctor is trustworthy.
Certified
All three doctors are certified after successfully completing their training. Check whether the professional you want to hire is certified and determine their certification level. Any specialist that does not show his/her certification should be avoided.
Detailed estimate
It is essential to get a detailed estimate of the job to know how much money you will need. Let the professional know exactly what you need so they can create a detailed estimate.
3 Questions to ask tree specialists
When hiring a tree specialist, ask them the following three questions first.
Before you hire the tree specialist near you, ask them whether they are certified. Also, ask their level of qualification to determine whether they are what you need. Since you cannot take their word for this, ask the company to give you a copy of their diploma or arboriculture certificate.
2. How long have you been operating?
Experience is built with time. So, the longer a tree service company has been in business, the more experienced it is. Ask the tree service company how long it has been in the industry. Consider a company with over 5 years experience because it will have better services and know what customers need.
Insurance is another critical aspect you should consider before you hire a professional arborist. Ask the company whether it has proper insurance and ask for the copies. You can even call the insurance provider to determine whether the tree specialists are trustworthy. Any tree professional should have worker's compensation insurance and general liability insurance.