If you own a property with trees, then chances are you will need a tree surgeon (aka arborist) to trim or remove one or more trees.
GoTreeQuotes matches you with the top-voted local tree surgeons. Based on local price data and hundreds of user reviews we match you with the best priced local services.
Fill in your Zip code above.
Tell us a little more about your tree job in the form.
Receive up to 4 obligation-free quotes from the top-voted local tree care pros.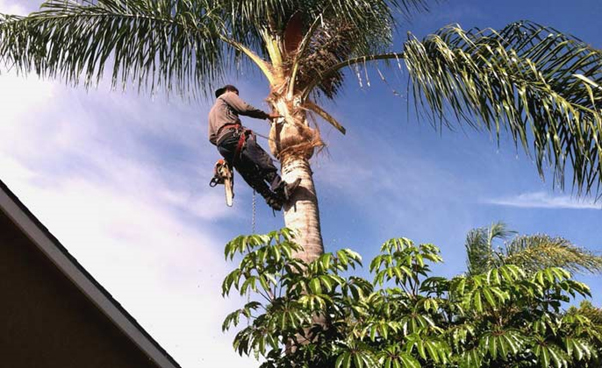 A tree surgeon is a tree care and maintenance specialist under the umbrella of horticulture, but specifically arboriculture. A tree surgeon's main role is the trimming and removal of trees in confined spaces.
Tree surgeons are also called tree arborists.
Tree surgery is considered one of the most dangerous jobs across the world. This is because in most cases the work involves the use of heavily powered machines and working from heights.
Nevertheless, there are people who have skills in the field and take pride in tree surgery. The profession is not as simple as it may sound. This is because one needs to have good knowledge, training, and experience in trees, their characteristics, and aesthetics to be able to perform tree surgery.
Since the job is very technical and the risks attached are many, there is a need for comprehensive safety equipment and public liability insurance to cover the company and yourself when they work on your property. This is a factor that adds to the cost of tree surgery.
How much do local tree surgeon's cost?
It is crucial to understand that a tree surgeon will not do one specific job all the time and charge the same for all of it. They do different tasks and they charge differently. As a result, breaking down all the tasks is the only way of understanding the cost.
However, on average, the cost of a tree surgeon is between $375 and $1,500 based on the task at hand.
This means, when trimming a small tree-like one palm tree, they will charge around $75 and when doing a greater task like removal of a 100-year-old oak, the charge may go to as high as $5,000.
Do I need a permit to remove a tree?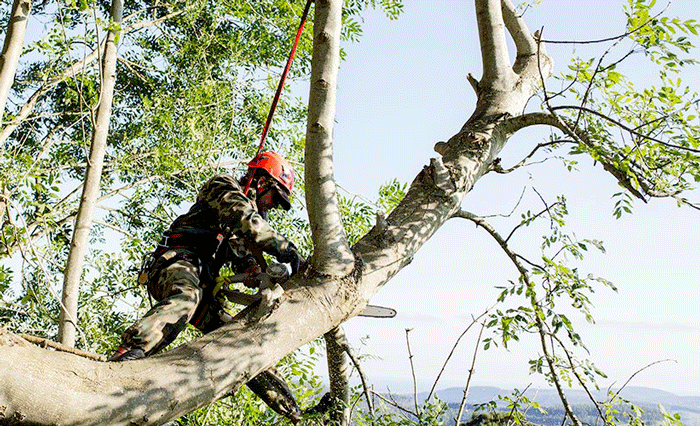 This all depends on your city of residence. For many cities, trees and vegetation is protected by the use of tree preservation ordinances which contain regulations and rules on tree work.
For those that have protected trees, there are circumstances under which removal is considered illegal and obtaining a permit is necessary.
The best thing to do, check your city tree ordinances to be sure of whether you need a permit or not.
In most cases, you will only need a permit to remove protected trees. This may include public trees, significant and heritage trees.
https://www.gotreequotes.com/do-i-need-permit-to-cut-down-tree-on-property/
Arborist vs. tree surgeon
A tree arborist and tree surgeons are one and the same thing. Although the names may vary, they do the same type of work.
They all specialize in the care and maintenance of trees. Their works involve examining trees, taking care of their health and physical being, and activities such as cutting, removal, pruning, and trimming, among others.
Tree inspection is a vital exercise for the sake of your trees' health and general public safety. Tree inspection is meant to look for several things especially in the health of a tree as well as the structural system to ascertain any instabilities.
If you plan to trim the tree anyway and are getting a quote, a tree service will come out and give you some free advice and also price the trimming job. If you just want advice and are not planning action, then you may need to pay for the inspection and written report.
Visual and verbal = $0 to $50.
It is possible to see some companies doing adverts for free inspections but accompanied by tree removal and trimming quotes. For such cases, it involves are casual inspection from the ground looking at the tree vigour and health then give you a quote for trimming or removal. All you may get to know here is the tree is healthy.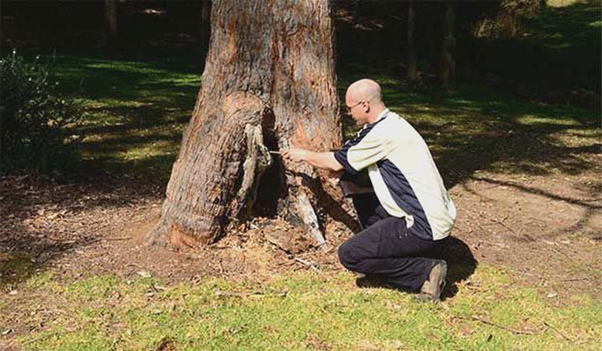 1 page checklist and recommendation = $100 to $250
For this type of inspection, it is a bit formal. It happens in cases where you have requested an arborist to come to your property, do an inspection, risk assessment and give you recommendations. In such a case, they will fill in details amount to 2 to 3 lines of recommendation.
The motive or outcome is mostly when you want to know whether you should buy a property and anything related to it. Or wanting to know your current stand.
Full arborist report = $350 to $500
When doing this type of inspection, it consumes time. As for the work done, an arborist will have to fill between 10 and 20 pages of details on findings as well as recommendations. The document provided is an official one that can even be
Tree risk assessment cost
Between $350 and $450.
These are assessments done by tree certified tree arborists and they are done through visual assessment. The purpose of this work is to determine whether the tree is healthy or there are any chances that its physical components such as branches may fail. Or the whole tree might fail and any consequences that may accompany the failure.
Tree assessment is done by looking at a tree's vigor, history, crown density, species profile, potential targets, mitigation options, failure consequences, and failure likelihood.
Once the assessment is done, an arborist will provide you with a verbal or written report.
Risk assessment can also be done to obtain a report when applying for a permit. This is because many governments request such reports to ascertain whether it is necessary to issue a permit or not.
Featured and Trusted by:




Cost calculator for tree services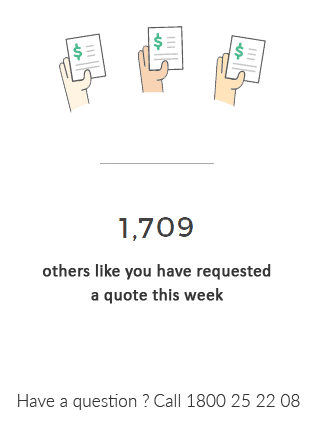 How do I find a tree surgeon near me?
The fastest and easiest way to get 3 Estimates from the most affordable tree surgeon near you would be by using this FREE service.
GoTreeQuotes helps to match you with the three local tree care pros who have been voted #1 by previous users in your area. They will give you free advice and estimates on any work that may need to be done.
Scroll up to the top of the page and enter your ZIP Code.
Give us a few details about your tree job plus some contact information.
Your tree details are forwarded on to the closest three tree services all voted best priced who will also price your tree job.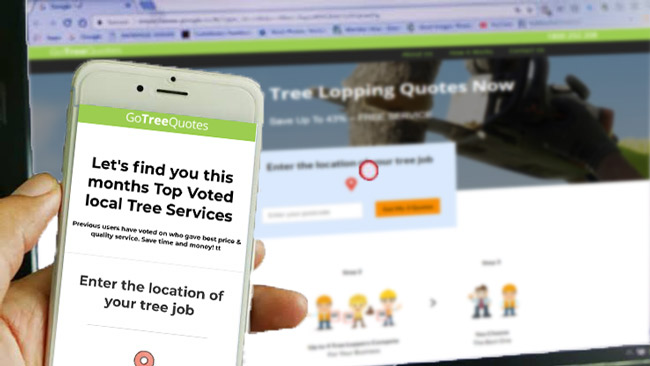 What qualifications does a tree surgeon have?
There are a few ways through which one can become a tree surgeon. Most of them is through education. This includes a college course or university course. This is by doing courses in forest management, arboriculture or forestry.
However, there are some people who become tree surgeons through apprenticeship.
However, the most identified qualification is a college or university certificate.
Then one is certified by relevant authorities to perform the job.
In regard to this, you may find two different types of arborists.
Working arborist- One with a certificate III in the area of arboriculture.
Consulting arborist- One with a Diploma in Arboriculture.
How to choose the right tree surgeon?
The process of choosing the right tree surgeon is very crucial if you want to get the best results and should be taken seriously.
As a result, here are the steps you should follow when selecting a tree surgeon.
Check their Qualifications
Membership and accreditation
Certifications and Licenses
Experience level
Get an Estimate
Check their qualification – Checking the required qualifications is a very crucial step. This is because you need to work with someone who is experienced and trained in handling trees to get the best results. Make sure that one has the minimum education qualification in tree surgery which is a certificate in arboriculture.
Membership and accreditation – Other than the qualifications, how will you know that someone is worth hiring, is experienced and recognized by various organizations in the area of arboriculture. Asking for accreditations and finding out about membership on relevant bodies such as ISA will help you know about the reliability of the person.
Certification and license – In many cases, arborists or surgeons must be certified by the local authorities and licensed to do the work. You cannot hire someone who does not have the two. You must ask for the certificate of operation and license to make sure that they are recognized by your local government.
Find out about their experience – Work experience will tell you whether you are getting the right person or not. In the process of looking at their years of experience, you should make sure that you also look at their previous work. Through this, you will know how good they are.
Check their equipment – If possible, make sure you find out about the type of equipment they use. It is the only way you will know whether a tree surgeon has the capacity to do your work. Visit their site for more details about them.
Get a quote – Getting a well-detailed quote from your potential tree surgeon is also a necessary step that you must take before selecting or hiring one. A quote will help you understand their charges. This is because tree arborists and surgeons do not charge the same. This is the only way you will be able to understand whether they are too expensive or you can manage their cost.
What services do tree surgeons offer?
This involves the complete removal of a tree. It may be a dying, dead, diseased or healthy tree. In many cases, tree removal requires experts since the process can be dangerous especially for large trees, and that is where tree surgeons come in.
This involves the removal of branches for health or aesthetic improvement on a tree. Tree surgeons under the best way to do it.
Stump removal is a process of completely removing a stump after tree removal. This work is complex and requires both skills and equipment. Tree surgeons have all this combined which is why they are the best for the job.
Since tree surgeons have knowledge of trees and tree structures, they do a risk assessment on both health and physical aspects. If you need a report for permit approval, a tree surgeon will do the assessment and get you one.
The process of root pruning is delicate. It needs the care to avoid damaging the tree and killing it. Get a tree surgeon to do the work for good results.
It is a process that requires special skills in handling trees. Special equipment is also necessary and that is where tree surgeons come in.