Livonia tree ordinance is put in place to help Livonia residents maintain a good tree cover by monitoring and controlling how trees are either trimmed or removed.
In the City of Livonia, you will need a permit to remove trees on private or public property.
To find out more about the city code and guidelines, read through this summary. Get more details through Livonia tree ordinance codes.
Yes. You must obtain a tree removal permit before you cut down a tree from the City of Livonia. Livonia is proud of the many tree species it has, and therefore it has set rules and regulations to protect the city trees.
For a private property owner who desires to remove trees from his property, he/she has to obtain a permit first. You can hire a licensed and insured contractor who must obtain a tree removal permit before working on trees in the public right-of-way.
If you hire a contractor, they have to provide a certificate of insurance proof before they get the permit. This is for the safety of the public.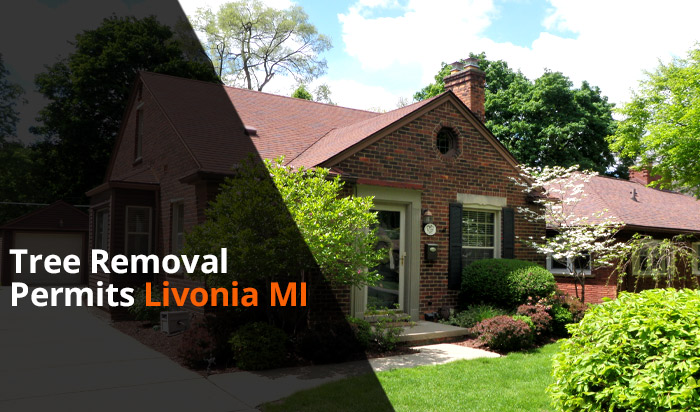 Do I pay to get a tree removal permit in Livonia?
No. Livonia residents don't pay to get a permit; however, if a contractor obtains it, they will have to pay $30. Despite the permit being free of charge for residents, the city ordinance requires you to apply for one before you do any tree-related work for both private and public property.
Tree trimming in the City of Livonia
All trees growing on public property, including right-of-way trees, are trimmed and maintained by the City. The City does carry on two types of tree trimming as per the International Society of Arboriculture tree-trimming standards.
The two types are:
Routine section Trim: The applicable period is a 6 to 7-year schedule for all trees growing in the right way. Deadwood removal is done during this period. This routine helps all city trees to elevate properly.
Maintenance Trims upon Request: Herein, residents submit a service request to the city forestry department. They later inspect the request for trim maintenance and give the job to the City's tree-trimming contractors.
How do I know which tree to remove from the public right-of-way in Livonia?
There are three ways to identify the right tree to remove from the right of way.
You submit the request, and forestry personnel is sent to inspect if the tree is dead, dying, infested with pests and diseases, declining due to old age, damaged, undesirable species, or interfering with the sidewalk. In case of any of the above, the tree will have to be removed.
For property owners, a removal request is submitted to the department in charge. An inspection is done, and the decision to remove is made as per the tree's condition and the reasons for removal.
Emergencies. For instance, if a tree falls in the right-of-way or poses a danger to the public, then forestry personnel immediately handles the situation by removing the tree as soon as possible.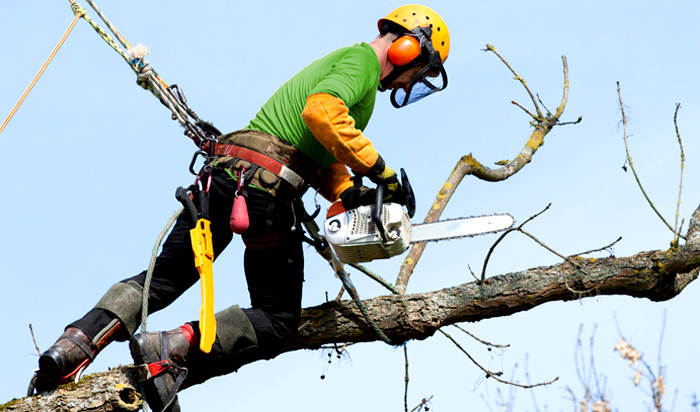 What are the approved tree for planting in Livonia?
Lately, the City is trying harder to increase the species diversity by planting approved species. From the list, you get three size categories of trees, all having unique characteristics. This includes habit, fruits, and flowers selected on the right-of-way width based on the tree's planting location.
The planting of diverse species helps the City to lower its dependence on a single species. These approved species are considered to have the following characteristics:
Set seeds and fruits
Right size
Visual appearance
Disease resistance
Location suitability.
These trees are highly protected, and you have to acquire a permit before you remove them.