A leaning tree can be extremely dangerous. However, whether it is a danger primarily depends on the reason why the tree is leaning.
A tree will lean when it is growing towards a light source. A lean can also develop where there are consistent low-blowing winds that gradually force leaning as a result of the low pressure that they create. And it can also happen due to soil erosion, a compromised root structure, or extremely strong winds. Physical trauma from mechanical impact, having a weak trunk, or the presence of an unbalanced canopy, are also common causes of leaning.
Here is what you should know about leaning trees.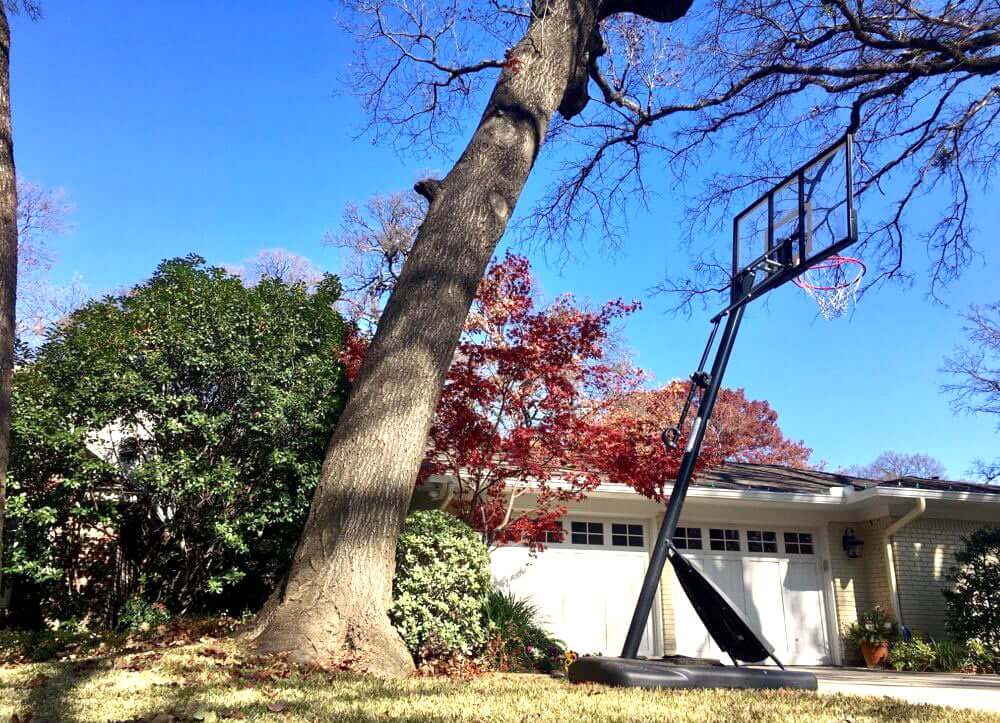 The following are the most common reasons why trees lean.
A tree can lean simply because of a poor root structure or soft soil.
If a tree is growing in an area with a poor soil structure, it can develop a lead after consistent rain and wind. It may also be that the soil hampers root penetration because it is too hard or rocky, and this may lead to poor root support.
If a large tree develops a lean overnight, you need to get a risk assessment from a local tree surgeon.
A tree that is growing under a shade is also prone to leaning. This happens as the tree tries to compete for light. Whether it is a larger tree in its way or an obstructive structure, the tree will try to find a way out of the shadow. And as it tries to position itself in a way that it gets enough sunlight, it will end up leaning.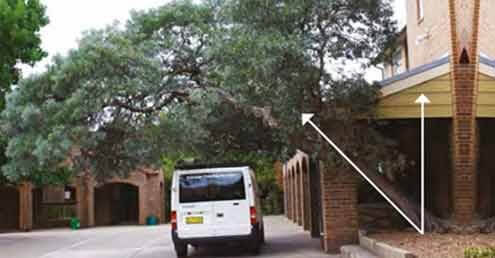 Sometimes, the tree leans because its structure has been compromised through physical damage.
Storms are a major cause of leaning trees. When they partially uproot trees, they cause them to lean.
Physical trauma as a result of being bumped by construction equipment or vehicles can also cause a tree to lean. And so can any physical damage that is inflicted on its roots.

Trees with weak trunks lean simply because the trunk does not have the structural integrity to support its weight. An unbalanced canopy can also cause a tree to lean. Such a canopy consistently exerts weight on one side. And as the tree grows, the constant pressure may gradually cause it to start leaning towards that direction. This happens especially if the tree has a weak tree trunk.
Are leaning trees dangerous?
Yes, a leaning tree can be dangerous if it developed suddenly, but if the tree has grown that way from day one, it should be fairly structurally sound as reactionary growth of roots and the trunk help support the tree's unusual form.
Whichever the case, if you are unsure, you are best getting a risk assessment from a local certified arborist. Some precautionary measures such as relieving some weight from the canopy can help stabilize the tree without complete removal.
Are tree experts able to pull the tree back?
Yes, tree experts are able to stabilize leaning trees to some extent depending on the size of the tree.
They can physically pull it back and then give it extra structural support through cabling and bracing. Trimming a tree with the aim of balancing its canopy can sometimes get rid of a lean. Therefore, it is something that arborists do in cases where a tree is leaning due to an unbalanced canopy.
However, if the tree leaning occurs naturally — like when growing towards sunlight — then there is little that an arborist can do. This is so especially if the tree adopted the leaning over an extended period.
Can neighboring trees act as a shield to a leaning tree?
Yes, neighboring trees can act as a shield to a leaning tree if it were to fail.
And in cases where the leaning is a result of extensive soil erosion, the presence of neighboring trees tend to reduce the degree to which the soil's integrity gets compromised and hence tempering the severity of the leaning.