Tree surgeons are in high demand for urban tree care as they have the right knowledge and skills to maintain, trim, or remove trees in suburbia when needed. They add to the value of your property as well as the aesthetics.
There are several questions you'd have when it comes to hiring such a professional and these include:
How do I choose a tree surgeon?
What are the skills I should look for?
What qualification should the tree surgeon have?
What makes a good tree surgeon?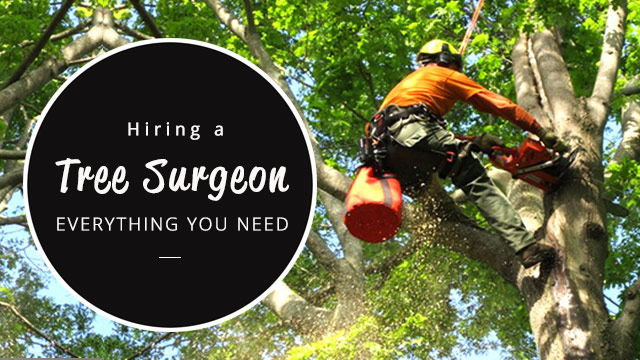 We need to get down to the basics when looking for a tree surgeon. Here are a few things you need to consider that would help you find the best tree surgeon.
• Certificate II Arborist min. – Don't make the mistake of hiring a 'self-taught' tree surgeon. Unskilled weekend warriors can cause more harm to your trees than good. The tree services industry is rife with unskilled laborers and the best way to avoid them is by looking at their certification.
– Minimum Certificate II in Arboriculture
– Ideal would be Certificate III or above in Arboriculture
• Public liability Insurance – Tree removal and pruning is a risky job and even the best professionals can have a bad day at the office. You must make sure that the tree surgeon you hire carries CURRENT public liability insurance as this will cover you in the event of a mishap.
I emphasize "current" as there is a little trick dodgy tree surgeons use to get out of paying insurance. They go with an insurer for 12 months of cover but pay monthly. After the first month, they cancel but keep presenting their cover, not to unsuspecting customers.
Pro tip: Call the insurer and verify the cover is currently valid before you hire
– Minimum public liability should be 10 million. Anything less is not worth the risk.
• Detailed itemized quote – The tree surgeon you hire for the job should be able to offer you a detailed quote after having carried out a thorough inspection of your trees.
There are companies that would avoid providing you with a detailed and all-inclusive quote. "Tree work as discussed". This is not good enough and you leave yourself open to abuse. If you are getting 4 branches removed from one tree and 3 from another, then they need to be itemized as such.
• Good & bad Reviews – Checking the reviews left by past customers will give you a pretty good idea of what to expect. It's worth bearing in mind that a study was done and almost 50% of all reviews are fake! So companies get their friends to leave a positive review.
When looking at reviews, try to focus on the negative ones. If there is one or 2 for not returning a call in time, then no big deal, but for bigger issues, you need to take note.
• Can confidently answer your questions – You need to ask the right questions regarding the project. While you may not be an expert in tree management you need to ask basic questions such as, what type of tree is it? How are you going to remove it/ prune it? What killed my tree?
From the answers given you will get a pretty good idea of the knowledge level of the tree surgeon and whether he/she is an expert.
• Terminology used – When you go to a medical surgeon you'd want them to explain to your diseases or illness in a language that you understand. That being said they do still use the technical terms first, then explain in laymen's terms. You'll get a pretty good idea of the knowledge base by the way they explain things.
• Experience should be a minimum of 3 years – The best way to check a tree surgeons' experience is to look at when they registered their company. This will tell you whether you are dealing with an experienced tradesman/ company or a newbie.
Other qualifications and skills
A tree surgeon is a qualified professional who would have completed Certificate II & III in Arboriculture. This course requires the candidate to undergo training for around 20 months where they learn all skills required to manage and care for trees in an urban environment.
The following are just some of the skills a qualified tree doctor will be trained in.
Tree identification
Worksite hazard assessment
Perform pruning operations
Tie, dress, set, and finish arborist knots
Work safely w/ chainsaws
Work safely w/ hazardous chemicals
Trim and cut felled trees
Fell trees manually
Operate a pole saw
Provide first aid
Shift materials safely using manual handling methods
Working safely near live electrical apparatus
Inspect branches for health, vitality, and integrity
Inspect tree structure for defects
What makes a good tree surgeon?
If you are hiring a tree surgeon for care and management of your trees you'd want to choose the best in business. This brings us to the important question – what makes a good tree surgeon? In other words, how you can choose the right professional from the dozens of businesses that you find online.
Here are some of the traits that you'd find in a good tree surgeon –
• Punctuality is key for any tradesmen. If they are late for the quote/inspection and don't even bother to call, I would give them a miss.
• They should have in-depth knowledge of different species of trees. Each species of tree has its inherent characteristic and requires unique care and management.
• A well-priced arborist would have to be considered a good trait and something to look for. Make sure you get your facts straight before going any further and know how much an arborist costs before getting one out to quote your job.
• They should be well-versed in the local environmental laws and guide you in making the right decision as per the local law.
• Tree surgeons should be passionate about their job and should be happy working outdoors.
• Tree surgery is a physically demanding job and the surgeon might need to spend hours up a tree with heavy equipment and hence they need to be physically fit and not have fear of height.
• Good communication skills are a must of any tree surgeon. They should explain to you the best options with respect to trees in your yard and help you choose the right direction.
Is an arborist the same as a tree surgeon?
Some terms used to describe an arborist are tree surgeon, tree doctor, tree feller and I once heard someone use the term branch monkey!
The term arborist comes from the word arboriculture which is the study of all things trees. It is a subset of horticulture and some of the knowledge does cross over.
Tree surgeon and tree doctor come from the fact that arborists diagnose problems with trees like a doctor does with a patient and removes limbs as a surgeon would.
So the correct term is arborist, but you can also descriptive terms like doctor and surgeon to flatter them.
Featured and Trusted by:




Cost calculator for tree services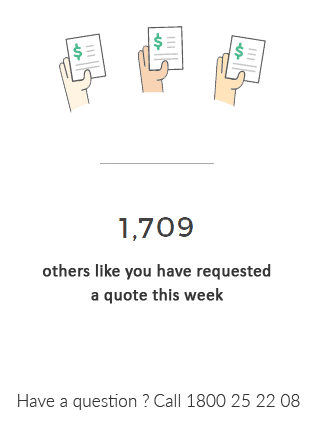 Is tree surgery a dangerous job?
Tree surgery is definitely not as easy as baking a cake. In fact, it is one of the most dangerous jobs in the world. When you think about it a tree surgeon is dangling from 50feet up a tree with a running chainsaw. Things do go wrong all the time.
Statistically, urban tree management is the most dangerous job there is by fatalities per capita. For a point of reference, more people die carrying our tree removal or trimming than in mining and construction combined. Again, it's on a per capita basis.
While training and use of the right safety gear minimize the risks involved in the job, you still hear incidents of surgeons suffering injuries and fatalities. It's either one of two things, they tried to cut a corner and did not ties themselves in properly and fall, or the tree they are attached to fails and they fall. Some deaths also are attributed to chainsaws and wood chippers.
If you have a tree at home that requires surgery or even pruning you shouldn't attempt to DIY the job or hire an unskilled person who promises to get the job done at the 'cheapest' price.
This job has to be performed by professionals who bring in the skills and the right safety gear. Professional tree surgeons carry public liability insurance and hence you won't have any liability on your shoulders if any mishap happens.
In case of any property damage during the tree surgery, you will lose your right to claim insurance if the job wasn't done by a professional. Insurers are well aware of the hazards in this job and hence don't compensate damages that are a result of negligence or work on an untrained tree surgeon.
How much does a tree surgeon earn in a day?
If you are planning to take up a career as an arborist or a tree surgeon this is one question that would surely cross your mind.
The demand for this service tends to fall during the winter months and so does their earnings. On average, tree surgeons earn between $200 – $400 per day as a contract climber, or if you run your own business the sky is the limit.