Find a tree removal service near you

Step 1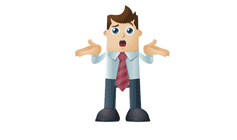 Answer a few questions
about your tree job.
Step 2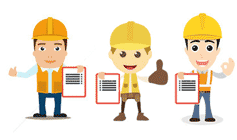 Within seconds, get matched
with top-rated local pros.
Step 3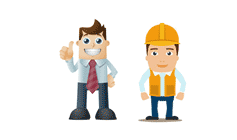 Compare quotes and choose the
best pro for the job.




Should I remove a tree close to a House?
Last updated: 11 March 2021
Trees add aesthetic appeal to your home and provide a beautiful shade during a hot day. However, if you notice roots are protruding from the foundation, or the tree's canopy is grazing the house, then that tree is too close.
If you realize that your tree is too close to your house, there are several things you must consider before you decide to remove the tree. For instance, you should determine the species and maturity of the tree first. You should also seek the advice of a tree arborist to determine whether you need to remove or cut the tree.
Some trees may not cause any harm to your house or covered structure even if they are close to the home. This is because they may not have rapidly growing roots or take a long time to mature.
Some other trees, however, grow rapidly and may end up cracking your walls or driveways. Such trees will have to be trimmed or removed depending on their size. So, you need a tree professional to inspect the tree and determine whether it is dangerous and has to be removed or not.
Why is it bad to have trees too close to a house?
A tree that is over ten years old will have profound roots that may penetrate under your house without your knowledge. The tree's roots could cause cracks in the foundation of your home and compromise the structural integrity of your home.
This could lead to potentially deadly situations in case the house collapses. More so, you may incur huge losses because you will lose your home and belongings in the event the structure collapses. That is why it is not safe to plant trees too close to the house.
Tree roots are in constant search of moisture and nutrients. Although the soil underneath your house may be dry and unattractive, leaks from your water and sewer lines may make it moist and full of nutrients. For this reason, it is essential to fix any leaks in your water supply lines and drainage systems as soon as they happen to prevent future issues with tree roots.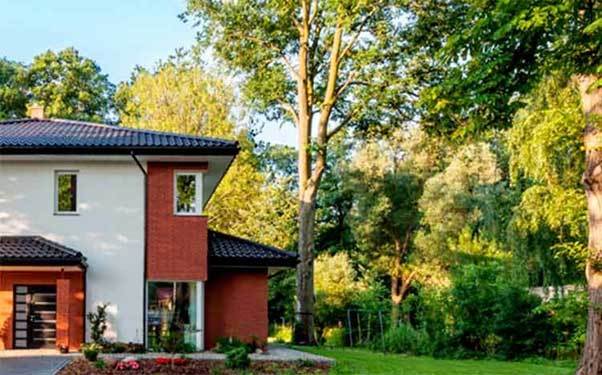 Should I get a tree report from an arborist?
Before you remove or trim your tree or roots, it is critical to get a report from an arborist. This may seem like an extra cost, but you will get substantial advice on how to handle the tree.
A tree arborist will inspect the tree and give a detailed report about its health and condition. More so, the professional will highlight any concerns with the tree and guide you on what to do next.
Generally, it is essential to get annual reports from your arborist to ensure the tree is doing well. In case of concerns like the closeness of the tree to your house, the specialist will tell you whether you need to remove the tree or not.
Calculate the minimum distance tree should be from your house
Most people are not able to tell whether their tree is too close to the house. Ideally, a tree should be at least 15 feet from your home's foundation. If the tree is large and tall, it should be at least 20 feet away from the foundation of your home. So, if you are planning to plant a tree in your yard, keep this in mind to avoid future problems.
In case the tree is already grown, you can still tell how close it is to the house by dividing its mature spread in half. The results you get is the minimum distance that the tree should be to your home. If the tree is less than 10 feet away, you have a reason to worry, and you should think about consulting an arborist.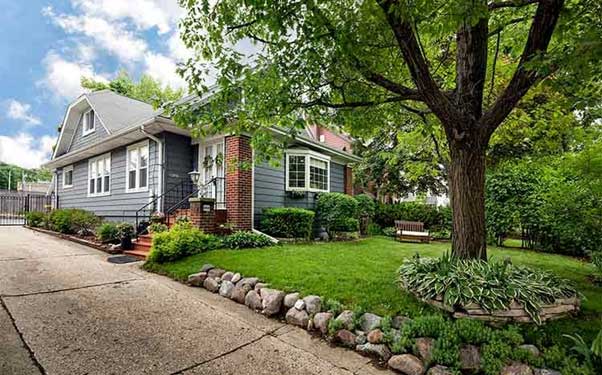 Will the tree damage my home foundations?
Once tree roots invade your home's foundation, they may find their way through existing cracks and widen them. If you maintain the foundation of your home, you may not have much trouble with tree roots.
However, the species of the tree matters a lot. This is because some tree roots grow rapidly and may cause significant cracks within a short time.
Although it might take years before the tree creates or widens cracks, you should not stay in your comfort zone like nothing is happening. This is because you will only delay the inevitable. The roots will eventually compromise your home's structural integrity. To be safe, it is best to call a tree service to evaluate the situation and provide a reasonable solution.
Can I trim the roots of a tree?
Yes, it is possible to trim protruding roots and are 3-5 times in diameter away from the tree. Once you prune the tree, ensure you check on its progress a few weeks later.
However, this may be challenging if the tree is large and close to the house. For instance, if the tree roots have grown underneath your home or driveway, it may be tricky to trim them. This is because your pavement and house will become part of the tree's structural integrity.
Trimming tree roots may affect its stability and cause it to fall on your home in a future storm. Therefore, before you trim the roots of your tree, make you consult a qualified tree professional.
What small trees can be planted close to a house?
Trees can surprise you by how tall and large they become after only a few years. If you intend to plant trees near your house, it is critical to know their future size and length. This way, you will know how far you should plant it away from home.
To be safe, it is wise to select small-size trees that will not grow into gigantic stems in the future.
The best small trees to plant near a house include a crabapple, American hornbeam, cornelian-cherry dogwood, Japanese maple, American holly, and a Flowering dogwood. All these trees are small-sized and will not cause any issues to your house.
Trees are a great addition to any home because of their beauty and benefits. However, if not well maintained, they can be disastrous. When planted too close to the house, their roots may affect your home's structural integrity. For this reason, it is always good to seek expert advice on anything concerning trees, be it planting a new one, trimming, or removing.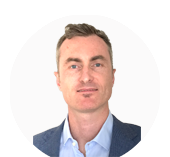 Author: Ben McInerney – Ben is a qualified arborist with 15 plus years of industry experience in Arboriculture. He ran a successful tree service before turning to writing and publishing. Ben is dedicated to providing users with the most accurate up-to-date information on everything trees.




Cost calculator for tree services