Small palm trees are easier to remove than larger ones, especially if the palm tree is less than 30 ft in height. If you have a small palm tree on your property you'd like to remove, you may be wondering what the cost will be.
It costs between $100 to $450 to remove a small palm tree. The actual cost to remove your small palm tree depends on factors such as the actual height of the tree, the health condition, species of the palm, and accessibility of the tree.
Other factors that determine the cost of removing your palm tree are the area you live in, the distance of the tree removal company, and whether you need stump removal or clean-up after the tree removal or an emergency removal.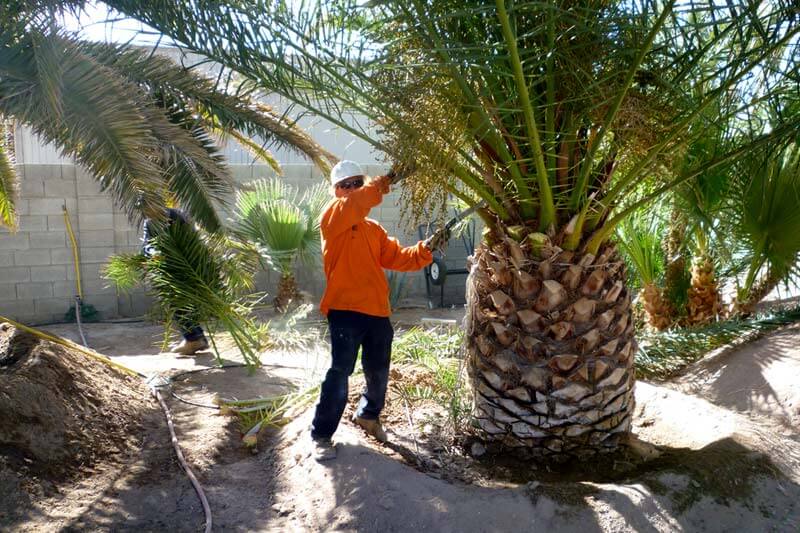 The average cost of removing any palm tree is first determined by the tree height. The table below shows the corresponding average removal cost of palm trees by height:
| Average cost of palm tree removal | Height of palm tree |
| --- | --- |
| $100 - $450 | <10 - 30 feet |
| $300 - $900 | 30 - 50 feet |
| $850 - $1,800 | 60 - 80 feet |
| $1,700 - $2,000 | 80 - 100 feet |
Do I need a permit to remove a small palm tree?
You only need a permit to remove a tree that is protected as part of the government's property. If the small palm tree has been planted by you on your property, you'll likely not require a permit to remove it.
How much is a small palm tree worth?
It is difficult to tell the average cost of a small palm tree because they are of different varieties. The species of palm determines, to a great extent, the average cost of the palm tree.
Small palm trees in a store or nursery will cost somewhere between $10 and $800. It depends on the size and type of the palm tree coupled with the influx of supply and demand in your area.
Can I remove my small palm tree for free?
The answer to this may be Yes or No. It depends on the species of palm tree we're talking about.
It's common to have tree companies and nurseries pick an interest in removing your small palm tree for free if it's worth the cost. They will invest their time and resources in removing the tree and get their money back by selling the tree and transplanting it for interested buyers.
If you have a highly-priced variety of palm trees like the beautiful Canary Island date palm, then the company might be interested and take the cost off your yard removal fee.
Talk about the most expensive Coco de Mer palm tree, you'll not only get your palm removed for free but also get some money in your pocket.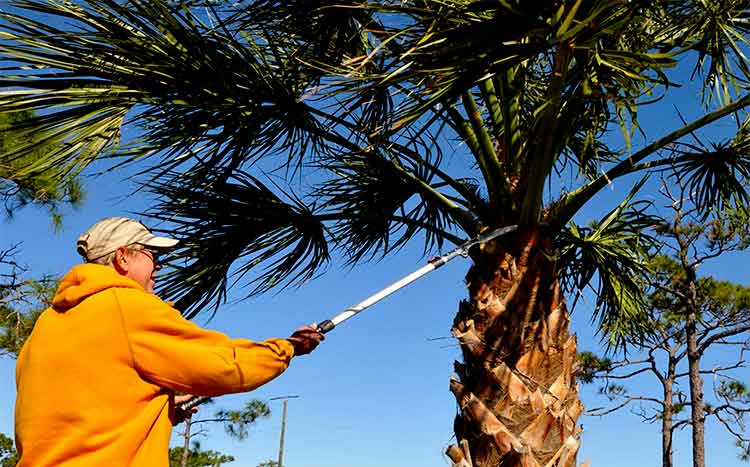 Will nurseries remove my small palm tree for free?
Selling your palm trees to nurseries around you is possible if it is a desirable one. You can explore some of these nurseries to sell your small palm tree. You will get free removal and possibly get some money from selling it depending on the value of the palm species.
| State | Company | Contact | Website |
| --- | --- | --- | --- |
| Florida | Sunscape | (813) 855-2121 | Website |
| | Buy Sell Trees and Palms | buyandsell@itworx.com.au | Website |
| | Belleair Palms | 800 223-0319 | Website |
| | Foundation Masters | 813 614-1718 | Website |
| California | Buy Sell Trees and Palms | buyandsell@itworx.com.au | Website |
| | South West Wholesale | 888 326-7256 | Website |
| | Jungle Music Nursery | 619 291-4605 | Website |
| New York | Buy Sell Trees and Palms | buyandsell@itworx.com.au | Website |
| NEVADA | Moon Valley Nurseries | 408 37-3964 | Website |
| ARIZONA | Moon Valley Nurseries | 408 374-3964 | Website |
| TEXAS | Moon Valley Nurseries | 888 695-4720 | Website |
How do I Identify my palm species?
Identifying palm trees yourself is not an easy task considering the large number of known palm trees out there. 
The Palm Identifier system relies on a variety of data gathered from many resources, combined with years of experience growing and observing a lot of palm trees. The more data you can provide to the palm identifier algorithm, the more accurate results will be.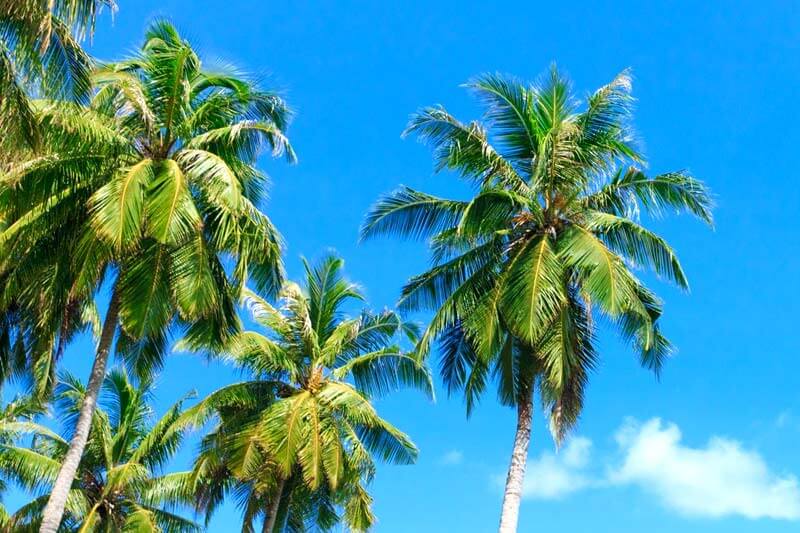 How do I remove a small palm tree?
Since we're talking about a small palm tree, you may be considering a DIY approach. This may be necessary if the value of the palm tree doesn't cover the removal cost. The methods and steps employed in the successful removal of palm trees are highlighted below.
Method 1: Cutting Down your palm tree
If your small palm tree is not valuable enough to be transplanted, you can con
Step 1: Identify possible permit requirements
You should try to find out if you don't need a permit to remove such a tree.
Step 2: Wear protective gears
To ensure a safe tree removal, it is best to wear thick gloves, protective eye gear, and a long-sleeved shirt to protect your hands, eyes, and arms while cutting your palm tree.
Step 3: Remove Excess Weight of the Fronds
With a small palm tree, you can easily remove the fronds with a lot of climbing.
Step 4: Cutting Preparations
After removing the main bulk of the fronds, you should get rid of them to ensure the ground is clear and free for the felling. Next, you need to determine which direction the tree is going to be felled.
Try choosing an area that is free without hindering any structure or pathway. Ensure the area is free from children or pets as well.
Step 5: Notching the palm tree
Using a chainsaw, make a 45-degree cut through the trunk on the side where you want the trunk of the tree to fall. Then make a second cut above the first, angling it down so it meets the first cut to form a notch.
Step 6: Felling the tree
On the other side of the tree, create a horizontal cut just above the first cut to meet the cut. The tree will fall to the ground at this stage.
Method 2: Digging out your palm tree
If you're looking to remove the palm tree for transplanting, you have to dig it up to make it fit for the purpose.
Step 1: Trim off some of the fronds for ease of transport, especially if they are brown or yellow.
Step 2: Wet the ground around the tree until it is very soft for digging.
Step 3: Dig around a foot or two around the tree and under the root ball. This should be done carefully to avoid extensive root damage. Although palm trees can survive some root damage, a lot of them can kill the tree.
Step 4: Place the tree and its roots in a large garbage bag to protect the roots during transport.