Trees vary in size and species. You will pay different prices to remove different types, sizes, and species of trees from your yard.
The average cost to remove a small tree ranges from $200 to $600, depending on the complexity of removal. Small trees are less than 30 feet in height. You will pay more to remove trees higher than 30 feet.
Here are some factors that determine how much it costs to remove a small tree.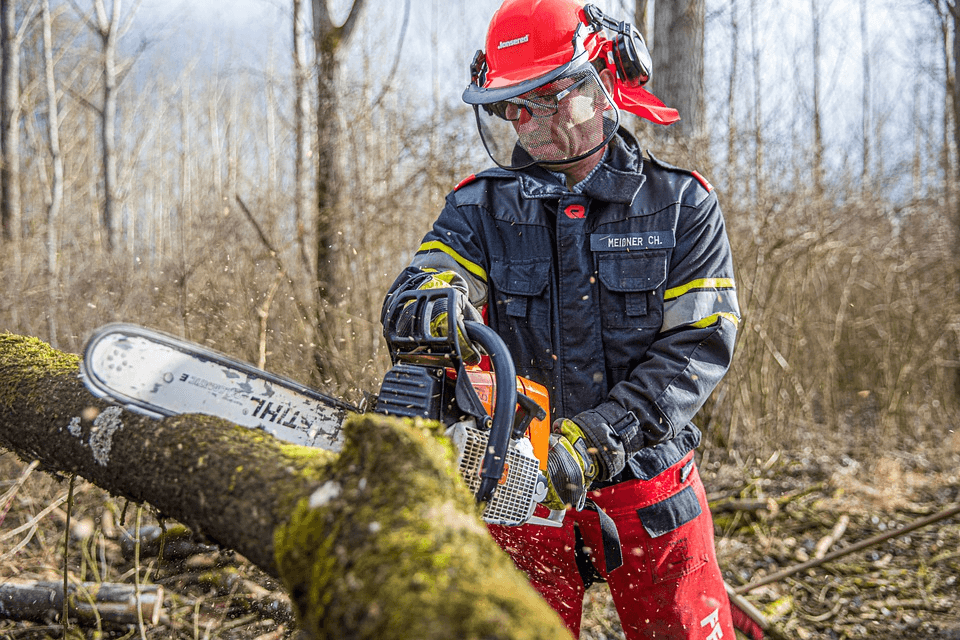 It will cost $150 to $200 to remove a small tree. Small trees have a height of up to 30 feet. You will pay more to remove taller trees.
It costs $10 to $14 per foot to remove a tree.
| Size of tree | Removal cost |
| --- | --- |
| Small Tree | $150 - $500 |
| Medium Tree | $600 - $1,000 |
| Large Tree | $1,500 - $3,000 |
Factors that affect the cost of small tree removal
The more accessible a tree is, the easier it is to remove. Therefore, if you can, remove the obstacles around your tree before the professional removers arrive.
However, some obstacles may not be easy to remove. If the obstacle is a house, it is much better to leave it to professionals. More space around the tree allows for easy maneuvering around it and ensures it will not damage anything when it falls.
All the tools needed for removal can be carried to the tree easily when it is easily accessible. Additionally, there is also more safety when removing a tree with more space around it.
Small trees are easy to remove. If you can handle the removal tools, and keep yourself and your property safe during the removal, you can DIY. It helps you to save the money you would have paid professionals.
A problem you may face if you choose to DIY is tools. If you do not have them at home, you may have to buy or hire them. Hiring tree removal tools are charged by the hour. Therefore, the longer you use them, the more you pay.
Where you cannot DIY, it is best to hire professionals. They have all the tools needed to remove a tree quickly and safely. Besides removal, hiring a pro eliminates the problem of disposing of debris after tree removal.
The complexity of tree removal varies with tree species. Some trees are more difficult to remove than others. Therefore, the harder your tree is to remove, the more you will pay.
Some types of trees have tough trunks while others have softer and easy-to-cut trunks. The harder the trunk, the more complex tools are required to remove a small or a large tree. Additionally, the longer the removal takes, the more you pay.
If you require emergency tree removal, you will pay above normal rates if you hire a pro.
Emergencies require that professionals drop everything to handle your tree removal. However, you can save money on emergency removal if you call local emergency services.
The emergency response service will hire the tree removers on your behalf. Additionally, your home insurance is likely to cover part of the cost of the emergency tree removal.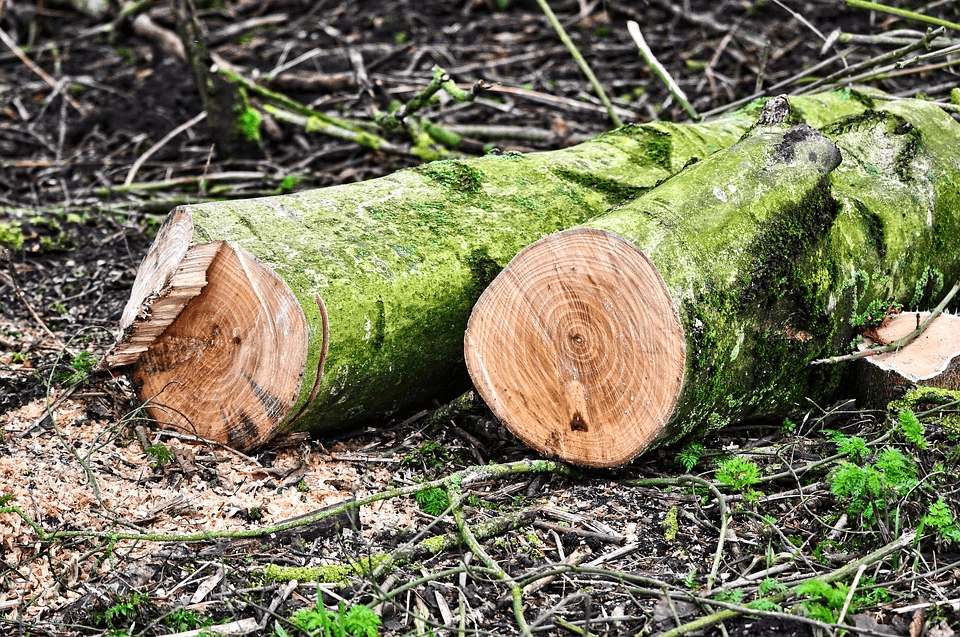 The complexity of removal
The location of the small tree influences the complexity of tree removal. If a small tree is growing in good soil, it is likely that the roots have grown too deep. The deeper the roots the more difficult it is to remove the tree. When the roots are not too deep, it is easier to remove the tree.
After tree removal, there are other tasks that you need to complete. Cleaning up and disposal of debris is hard work. The more trees you remove, the more debris you have.
Small trees do not have too many leaves or branches. However, the more small trees you remove the more debris you have. You have to pay an additional amount to have your tree removal pros clean up and dispose of the debris.
How to save on the cost of tree removal
Before you hire a professional, ensure you get three price estimates of the removal service. In this way, you can compare costs and hire a professional tree removal service within your budget.
Eliminate any obstacles around the tree you want to remove.
Negotiate for a better price with the removers you hire. Additionally, you can call them during their low season when they have fewer customers. You can get a better price for small tree removal.
Reduce the number of services that your tree removal service provider will perform when they come. Cleaning up after removal and debris disposal increases the cost of tree removal.
Use this free tool to hire a reliable and affordable tree removal service.
Gotreequotes.com is a free-to-use tool that connects homeowners to professional Tree Removal and Land Clearing service providers.
To use this tool:
Enter your location zip code at the top of the tool.
Fill in the provided form to provide more details on the tree removal service you require. Provide the size and type of tree that you want to be removed.
You will receive three quotes from professional tree service providers.
Contact and hire the service provider who falls within your budget to remove the tree for you.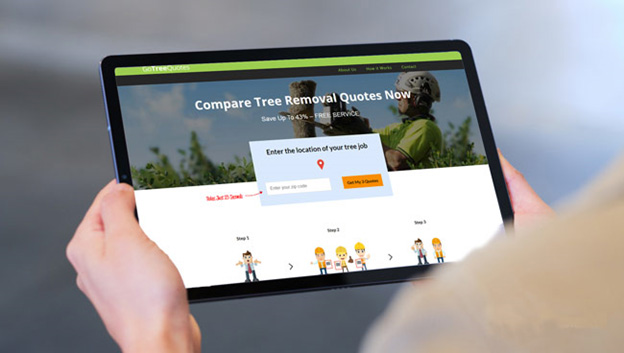 Benefits of hiring a pro for tree removal
Own the requisite tools for tree removal.
They help you apply for tree removal permits.
They have insurance.
Possess the proper skills to ensure a safe removal
Time saving
How long does tree removal take?
Depending on the tools and the type of tree to remove, it will take 1 to 4 hours to remove a small tree. It may take up to 8 hours to remove a tall tree.
The larger the tree, the more debris you have to clean up. Therefore, the longer it takes before the tree removal is complete.