If you are a homeowner with trees in your garden, there will no doubt come a time when you will need tree removal services.
Tree removal services are needed when you want to have a tree trimmed or removed. Tree care services also offer stump removal, tree inspections, and arborist reports.
In some cases, tree removal services might be also needed in an emergency capacity with storm-damaged trees or fallen trees.
Several situations would force or require that a tree is removed in its entirety. Removing a mature tree safely requires some skill and powered equipment such as chainsaws. Trees larger than a single-story home will require a professional tree removal service.
Tree removal services will also advise you on how to obtain any permits needed before you remove the tree and how to dispose of it.  A trained arborist from the tree removal company may also conduct an inspection and advise on alternatives to removing the tree (if it can be saved) or how best to get rid of it.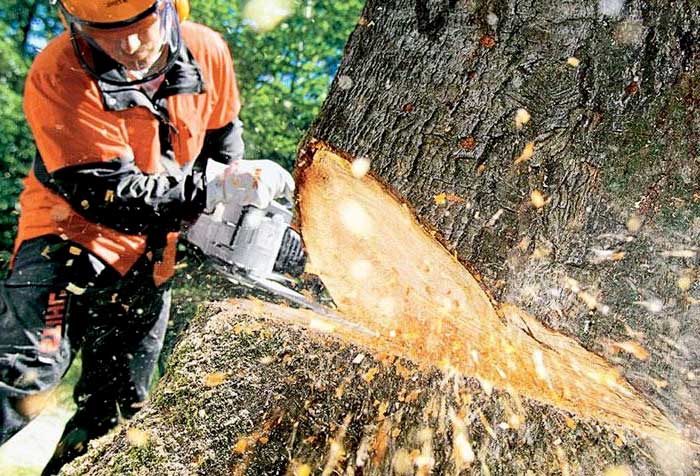 The average cost to remove a tree in the United States is $871 but expect to pay amounts ranging between $225 to $3,900 going by current market rates. Tree removal companies often quote tree removal services based on the size and type of tree to be removed. For instance, tall trees above 30 feet in height will cost more to remove than small or medium trees below 25 feet in height.
When to contact a Tree Removal Service
1.   Removing Old Trees
Old trees with dead or decaying trunks, weakened root systems, and bare crowns should be removed to provide room for new trees to grow.
 2.   Preparing for storm/hurricane season
As part of the preparation needed to protect your house before a storm or hurricane, you may be advised to remove or significantly trim any tall or weak trees in your yard. Tree removal companies in storm-prone locations specialize in tree removal and trimming for hurricane preparation and will advise you on the best way to go about it.
3.   Clearing for Construction or other purposes
You can ask for a tree removal company to clear an area in your compound if you want space to build, need less canopy, to plant a new garden, etc.
Sometimes trees can spread branches over houses and need to be trimmed as a preventive measure. Cutting these branches without causing physical damage to your roof requires the skills of an experienced or well-trained team. You can contact a tree removal company if you are not sure how to proceed when it comes to such situations as they have the best talent and tools for such jobs.
Tree removal companies also offer normal tree trimming services as and when you require them. Most trees need to be trimmed at least once every 2 to 3 years to stay healthy. Fast-growing shade trees and fruit trees need to be trimmed every season mostly in the spring. In trimming season, tree removal companies will be advertising tree trimming services quite heavily and may offer discounts to attract more customers before the season winds up.
Tree maintenance companies charge an average of $428 for tree trimming services. Prices range between $120 to $1200 per tree depending on factors such as the size of the tree, location, and type of tree. A small tree below 15 feet in height could cost between $120 to $525 to trim while extra-large trees above 50 feet could cost between $740 – $1,800 to trim going by the current market rates. Be sure to provide as much information about the tree to the company or have them do a pre-contract inspection to get the best rates.
Depending on where the tree is growing, you may have to contact a tree removal company to help with tree branches touching power lines. Powerline clearance mostly involves trimming invasive branches or thinning the entire crown if it's interfering with power lines. In most cases, the power company will pay tree removal companies to do powerline clearance or serve you notice if the tree is growing inside your yard. Ensure that the tree removal company you contact has a well-trained and equipped team to do powerline clearance for safety reasons.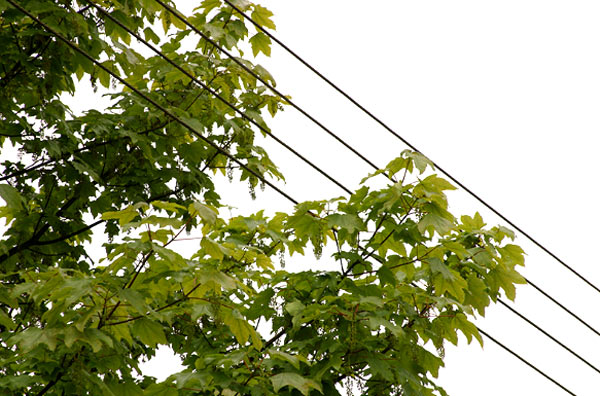 Get Matched with a Tree Removal Expert in Your State
Removal of Deadwood or Dead Branches
Deadwood and dead branches can affect a tree's health, and crown aesthetics, and prevent growth in some species. Deadwood can also pose a danger to nearby objects and people in windy or stormy weather if it breaks off. Tree removal and maintenance can help get rid of deadwood and dead branches at a reasonable fee based on the size of the tree and other factors such as location and amount of deadwood.
In terms of costs for deadwood removal, expect to pay an average of $400, but prices range between $120 to $1200 depending on the size and type of tree or the amount of deadwood cleared. Some tree removal companies charge by the hour.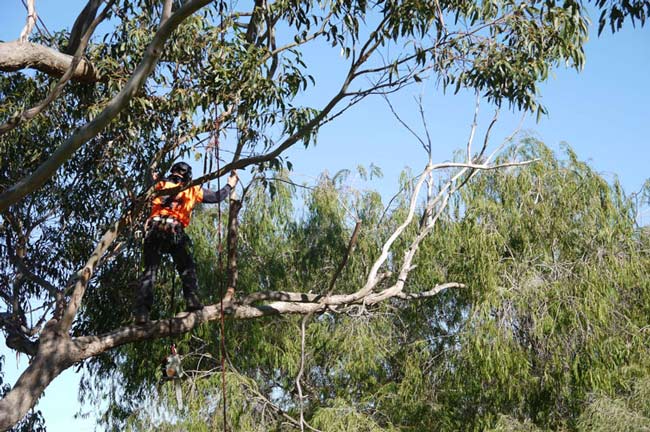 Canopy reduction involves trimming large chunks of a tree's crown in a controlled way. It can be done if you want to let in more light to your home or lawn or to reduce wind resistance. Tree removal companies can help with canopy reduction and ensure the tree remains healthy and maintains good shape. Expect to pay an average of $650 to $1500 depending on the size of the tree and other factors as quoted by the company.
Pests such as termites, Asian longhorn beetles, pinewood nematodes, and others can cause a lot of damage to any tree and even kill some of them. It's often quite difficult to assess the amount of damage being done to a tree if you are not skilled in arboriculture. You can contact a tree maintenance company if you suspect that your tree has been infested with such damaging pests. These companies have trained arborists that will help with not only assessing the problem but providing a solution so that you can keep your trees pest-free and healthy.
Tree inspection costs range between $50 to $450 per tree depending on the purpose of the inspection and other factors. Also, keep an eye out for companies that advertise free tree inspection services as part of their client acquisition strategy. These companies will conduct an inspection for free and only charge you if there is a report to be prepared or maintenance work to be done on the tree.
Tree risk assessment involves checking if the trees in your yard pose any danger to nearby structures like houses or parked cars. It may include:
Checking for weakened roots
Deadwood or dry branches that may fall off in bad weather
Weak or decaying trunks
Overcrowded branches
Partially broken/hanging branches
Termite infested trunks, etc.
The tree removal company will help with risk assessment- especially before rough weather- and recommend solutions to mitigate such risks like trimming or removing the tree.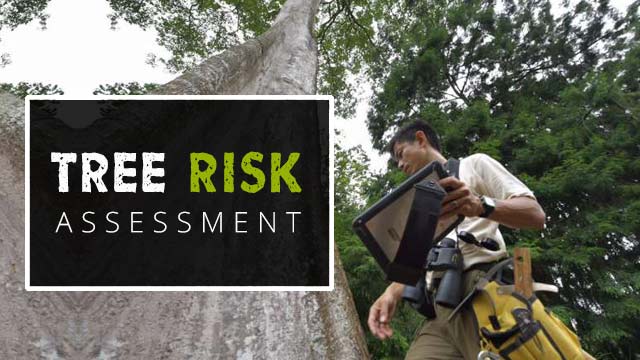 Get Matched with a Tree Removal Expert in Your State
Arborist Report
An arborist report provides detailed information about the condition of a tree in terms of health, stability, risk, etc. Arborist reports are usually required as part of a development application by construction companies and can be filed with local authorities as an official document. Arborist reports cost between $300 to $450 and must be prepared by a certified arborist from a registered tree maintenance company.
Tree removal companies also offer stumps as a standalone service. Stump removal involves using power equipment such as chainsaws, excavators, and chemicals to remove a stump without causing damage to surrounding areas and underground installations such as water pipes and power lines. Prices to remove tree stumps range between $70 to $1,200 depending on the size of the stump, where it is located, and other factors as quoted by the tree company.
In some situations, removing a tree is important because of safety reasons. For instance, an old tree with dead or decaying trunks has no use being in your yard and may cause damage if it cannot withstand rough weather. You may also need to have a tree removed if it's interfering with nearby installations and important structures such as buildings or perimeter walls.
Some logging or landscaping companies may offer free tree removal services if they can use the felled tree or sell it as wood.