Part of taking care of the trees around your home involves calling a tree specialist to inspect and treat them. A tree specialist ensures that the trees are healthy, safe, and growing steadily.
Some of the services they offer include:
This will largely depend on the services the specialist is offering. Most homeowners spend between $375 – $1,500 for their services, but your actual cost could quickly skyrocket up to $5,000 for massive tree services.
Keep in mind; Tree specialists don't charge per hour but per project. Here's a breakdown of how much you can expect to spend on each tree service.
| Task | Average price |
| --- | --- |
| Trees Trimming | $871 |
| Tree Removal | $427 |
| Stump Removal | $187 |
| Arborist report | $450 |
| Tree inspection | FREE - $100 |
What is a tree specialist called?
An arborist or a tree doctor, or an arboriculturist. Their work primarily involves taking care of individual trees, especially on private properties, but they also have the expertise to treat most tree sicknesses.
They are, however, lumberjacks, or foresters.
It's worth noting that there are two types of arborists; practicing arborists and consulting arborists.
When do I need a tree specialist?
While taking care of a tree is quite simple, there are still many instances where you won't understand what's happening to your tree. These are the times when you'll need the help of a tree specialist.
Here are some warning signs that you should get an expert:
Tree leaves appearing later and falling earlier than usual – This could be an early indicator of a disease or seasonal damage like winter injury. Either way, you'll need a specialist to diagnose the condition early.
Root damage – If your tree is suddenly leaning on one side, that could be an indication that the roots have suffered damage. Call in an expert to assess and address the cause of the issue.
Trunk damage – Any vertical cracks, breakage, and damages to the tree's trunk is a sign that the overall health of the tree is wanting and requires special treatment.
Growing in dangerous locations – If your tree is growing close to a power line, the sidewalk, or too close to your house, you'll need to consult a specialist to remove it safely. Trees near your siding can attract mold and mildew, which pose another problem.
Tree is old and in poor condition – Old trees can be hard to remove since most parts are already dead. You'll need a specialist with the right equipment to remove it safely.
Storm damage – After a major storm, your tree usually suffers from broken and loose branches, which expose it to more harmful environmental elements. It also poses more danger to your home, and so you should get a tree specialist immediately you notice it.
Keep in mind: The longer you take to contact an arborist to look into these issues, the harder it'll be to treat and save the tree.
How to find a tree specialist
The internet is full of quality tree specialist companies if you know the right places to look. A simple Google search for a 'tree specialist near me' will map out all specialists in your area alongside their reviews and ratings.
You can also use well-known websites like Houzz, AngiesList, and Yelp, which also provide details of tree contractors in different parts of the country.
The fastest and easiest way to get 3 Estimates from the most affordable tree services near you would be by using this FREE service.
GoTreeQuotes.com quickly matches you with the 3 tree specialists voted #1 by previous users in your area.
Scroll up to the top of the page and enter your ZIP Code in the blue form at the top of the page.
Give us a few details about your tree service job, plus some contact information.
Your tree details are forwarded on to the closest three tree services, all voted best priced, who will also price your tree job.
IMPORTANT: There is no obligation to hire. This is a free tool and service to be used at your pleasure.
If you know a friend, neighbor, or family who has recently completed a tree job, ask them about their arborist. Friends are more likely to give you honest reviews of the specialist and even show you the quality of their work.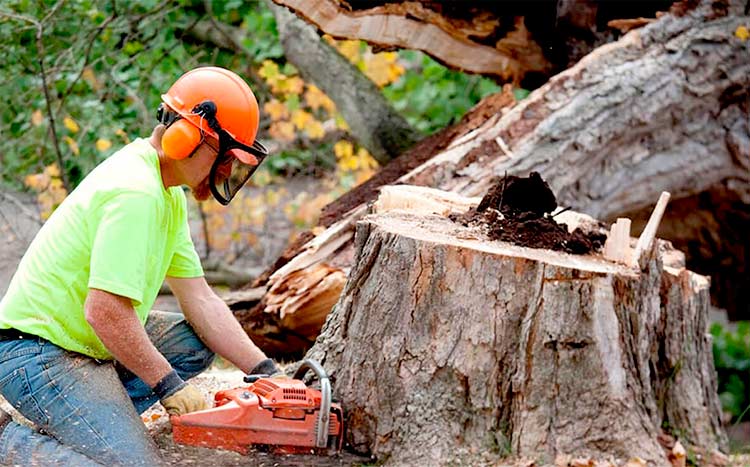 Featured and Trusted by:




Cost calculator for tree services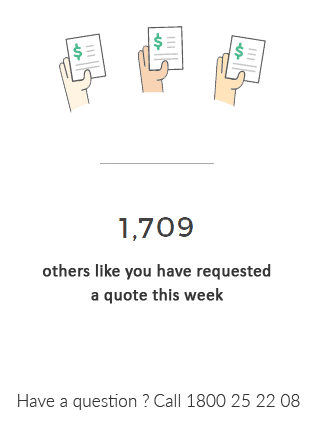 Choosing a good tree specialist
It's not enough that you realize the need to hire a tree specialist, your biggest test will be choosing a good local contractor. Some of the things to look for before hiring a contractor include:
a. Qualifications and Licensing
The tree removal industry today is full of uncertified and unskilled chaps. This means that you should be very careful with the tree specialist you hire. Ask the contractors for proof of certification for the arborists who will be working on your site. They should at least produce a certificate III in arboriculture.
Depending on your state, you can also check to confirm that the contractor is licensed to operate in your area.
Everyone knows that you should always get at least three quotes before picking your specialist. But once you have these quotes, all that matters is the details included.
Ensure that the contractor includes the costs of every service they will offer you. Instead of vague tree pruning costs, the quotes should include the costs of inspection, clearing, trimming, or removal.
The more details are included in the quotes, the easier choosing a contractor will be.
c. Look at their online ratings
Most customers leave reviews of the companies they worked with on Google and other sites. Check for the tree specialist's reviews and ratings online to get a general feel of the company's quality.
A contractor with numerous negative reviews could be a sign for you to stay away. You also shouldn't trust specialists with too many positive reviews. In most cases, these reviews will be fake.
Every good tree removal company has general liability insurance and worker's compensation insurance. These are the top two things to check for before considering any arborist for your job.
Having insurance shields you from bearing any costs in case the tree surgeons injure themselves on the job. General liability insurance also ensures that the contractor will compensate you if they cause any damage to your property during the job.
e. Ask for a free estimate
Most contractors offer free estimates for any tree service they offer, but some contractors will still charge you a small amount for inspection. Therefore, always confirm with the contractor that they'll provide a project estimate for free.
5 Questions to ask tree specialists
Asking questions is the best way to pick out the legitimate and experienced tree specialists in the market.
With the right set of questions, you'll understand how the job will be done, and expose those hidden costs that the specialist could charge you in the process.
Question 1: Are you a Cert II or higher arborist?
This question will help you determine if the tree specialist has the training and expertise required to complete the task safely. But don't take their word for it; ask to see a copy of their arboriculture diploma or certificate.
Question 2: How long have you been in business?
Nothing beats experience, and experience comes with time. A business that's been in the industry for more than five years probably has the best equipment and knows the best ways to work on your tree(s).
Question 3: Do you have an up-to-date insurance certificate?
This is arguably the most important question you should ask. The specialist should have public liability insurance to protect you in case the contractor damages your property.
To avoid some scamming companies, always contact the tree specialist's said insurer and confirm that their insurance cover is still active.
Question 4: Can you provide a tentative start and finish date?
Getting a timeline before starting the project is essential as it allows you to hold the contractor accountable. It will also make it easier for you to budget and prepare the land before starting the project.
You'll also avoid the unnecessary delays some contractors use during a project so they can bill in more hours.
Question 5: Do you have any references available?
If the tree specialist is as good as they claim, then he/she should be able to provide proof of past satisfied customers. Ask for a list of references for their services and contact them to find out more about the quality of their services. You can also read online reviews to assess the quality of their services.
Yes! If a tree is considered to be part of the state or a federal program, and it's growing too close to the power or sewer line, you can contact your municipal government, and they can remove it for free.
Another easy way is by advertising the job in your local paper. Most people will remove the tree and clean up the area if you're willing to give them the wood for free.
You could also look for a logging company if you need to remove many trees. Most loggers will do it for free and sometimes even pay you for the more valuable trees like Pine and Fir.
Yes! Arborists are trained and educated on the different tree sicknesses and how to treat them. Therefore, if you call them early enough, they might be able to save your sick trees.
However, trees that have been sick for a long time may not be saved even when you call in a tree specialist. In such a case, tree removal may be the safest option for you.
Yes! During winter, most tree removal companies are not busy, and they may run many discounts offers to attract more customers. It's also easier to cut down a tree during winter since it's dormant, and this reduces the labor costs and time spent.