Certified arborist trust badge program
The below list of companies have been through our background check and given he seal of approval as a trusted local arborist.
The reason these checks are needed to make sure you are engaging a real arborist and not an unlicenced or uninsured fly by night company who are notorious for not following safety protocols, not obtaining removal permits when required and basically putting you and your property at risk.
These "weekend warriors" are a stain on the industry and are only in it for a quick buck. A lot of the time they fail to see the hazards themselves and end up injured or dying from an accident. Having such accidents on your property can leave you open to a law suit for engaging an unlicensed contractor.
Trusted Arborist in Orlando FL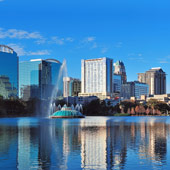 Tree Services Miami example
Tree services Miami have have over 10 years experience and service