If you have been unfortunate enough to hire a bad contractor in the past, then you know how painful it can be. It may start with dodgy quotations with hidden costs and end with missed deadlines, budget mishaps, and poor workmanship. This guide reveals how you can easily request tree service quotes from reliable companies near you.
Using GotreeQuotes's free contractor finder, you can get three free tree removal estimates from top-rated companies or individuals near you. It's easy and free to use, and all you need to do is input your zip code, answer a few questions, and get your three quotes.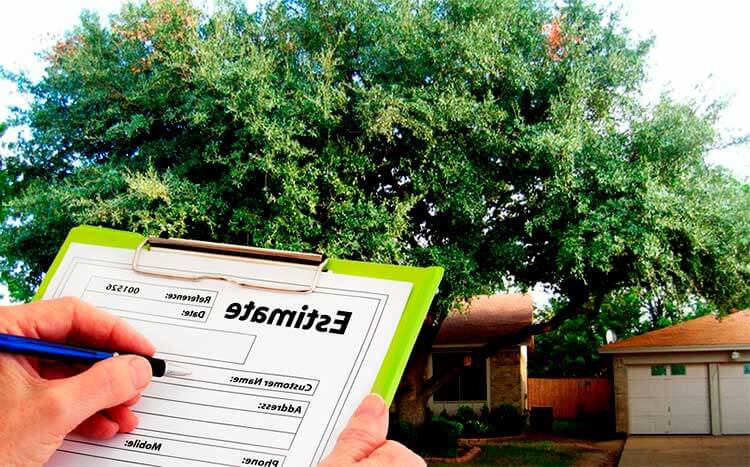 There are several ways you go about hiring a tree service. You could opt to use newspaper ads or billboards near you to identify and contact tree care companies near you. Another option is searching online portals like the Better Business Bureau or Google My Business and contacting each company separately.
While the above methods could work most of the time, they lack crucial elements that could differentiate hiring a bad tree service and a good one. For instance, there is no way of telling if the tree service you find in newspaper ads is reliable or experienced.
In contrast, getting quotes through GoTreeQuotes guarantees that you will connect with a good tree service. What's more, we will help you get at least three quotes from companies that are near you.
How Do I Get Three Free Tree Service Quotes/Estimates?
Here is a step-by-step guide to getting three free quotes or estimates using GotreeQuotes's free tool.
Step 1: Finding The Tree Quote Request Tool
You can find GotreeQuotes's free quote request tool at the top of every page on the website- www.gotreequotes.com. Assuming you are already on the website, all you need to do is scroll to the top of this page to find the tool.
Here is a screenshot of GotreeQuotes's free tree service quote request tool as it appears on all pages.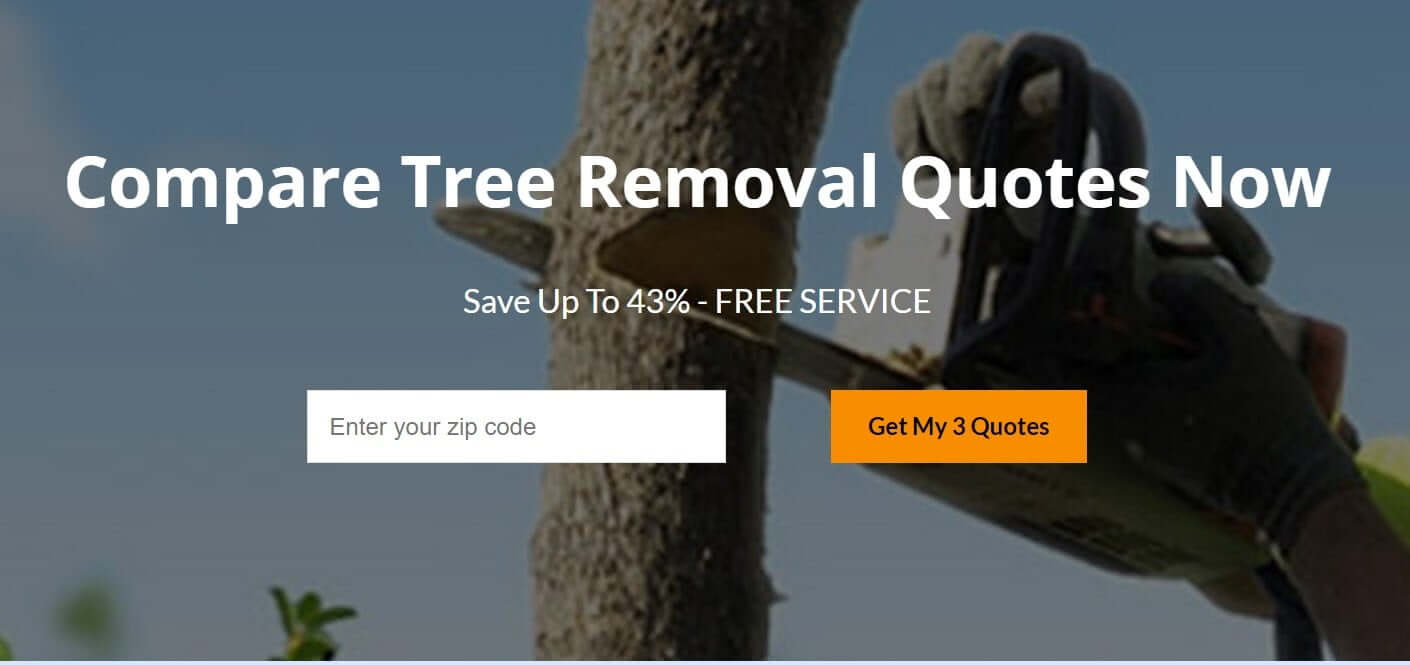 Step 2: Enter Your Zip Code
To start the process, you'll need to input your current or site zip code in the box labeled "Enter your zip code" and then click on the button labeled "Get My 3 Quotes as shown below.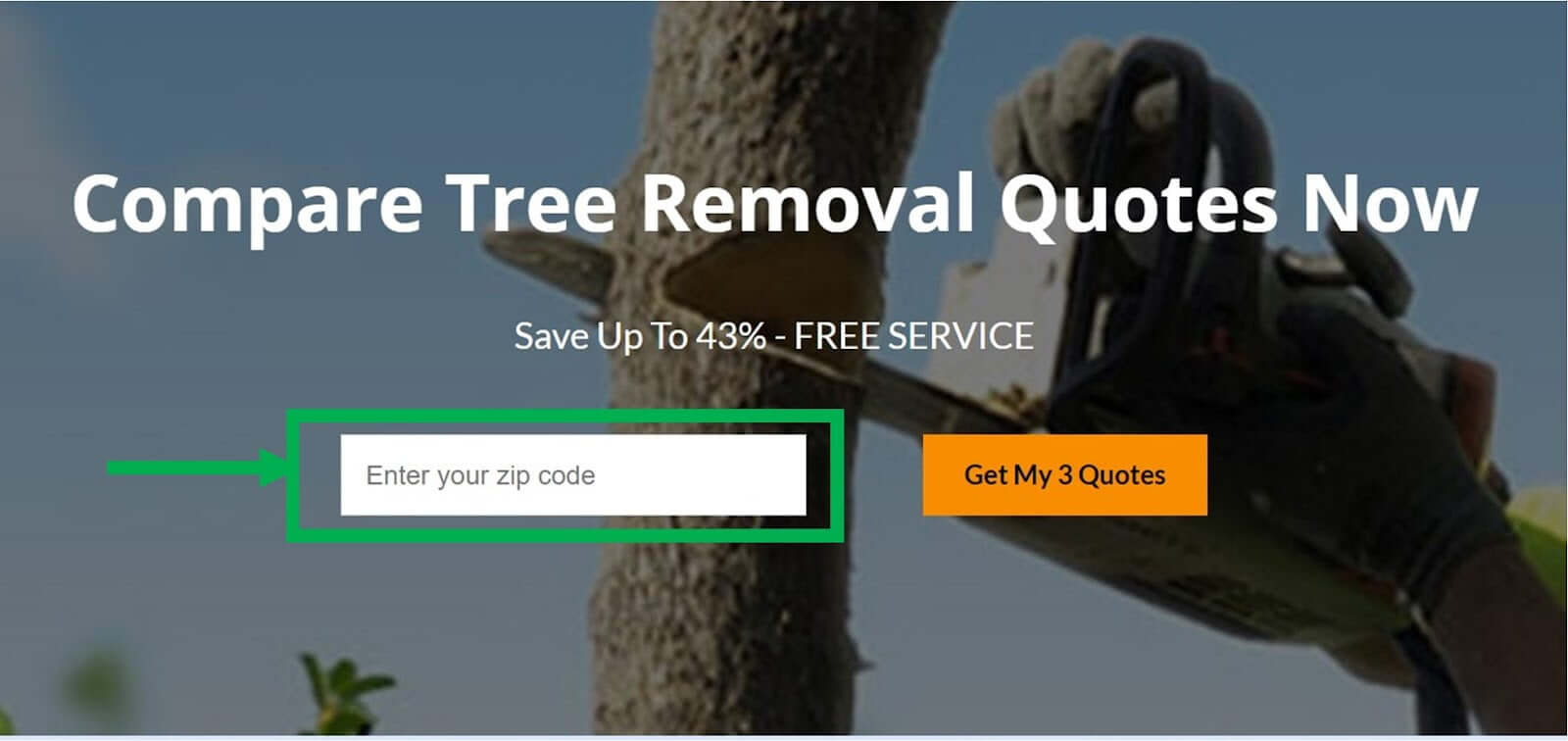 Note: We need your current or site zip code so we can find tree services that are nearest to your home, farm, or site where you want the work to be done. It is better to work with local tree services because they will be cheaper, easier to locate, have a local experience, and are locally licensed.
Step 3: Finding Your Location
If you entered a valid zip code in the previous step, the tool will automatically match it with a physical location or address as shown below. You can go back and make corrections if you typed the wrong zip code.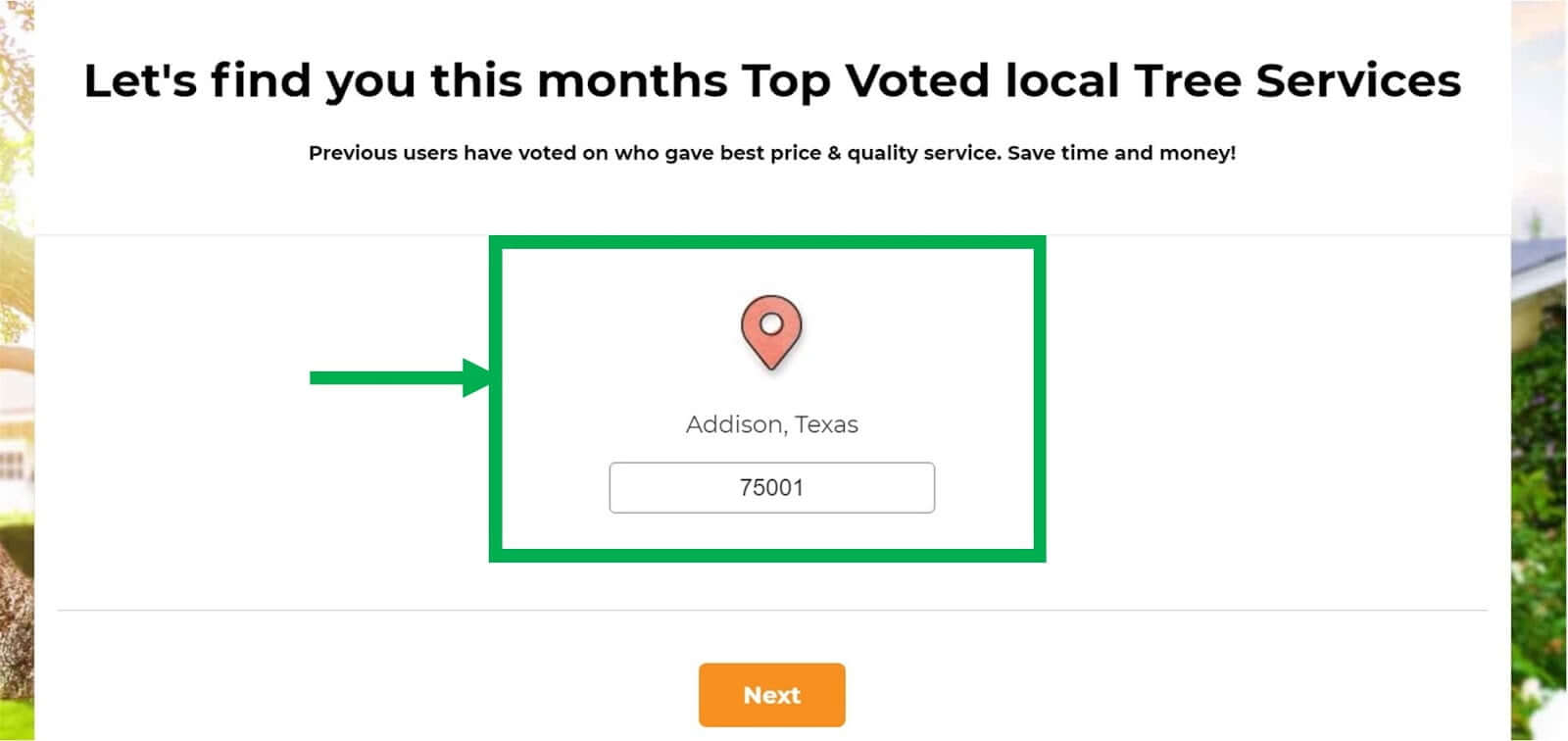 Notice how the tool, for example, identified the address as "Addison Texas" when we entered the zip code for that location.
Step 4: Select the Job Type
What kind of services are you looking for? Choosing the type at this stage helps the tool to only find companies that can handle the job. Choose the job type in the next step as shown below and click next to go to the next step.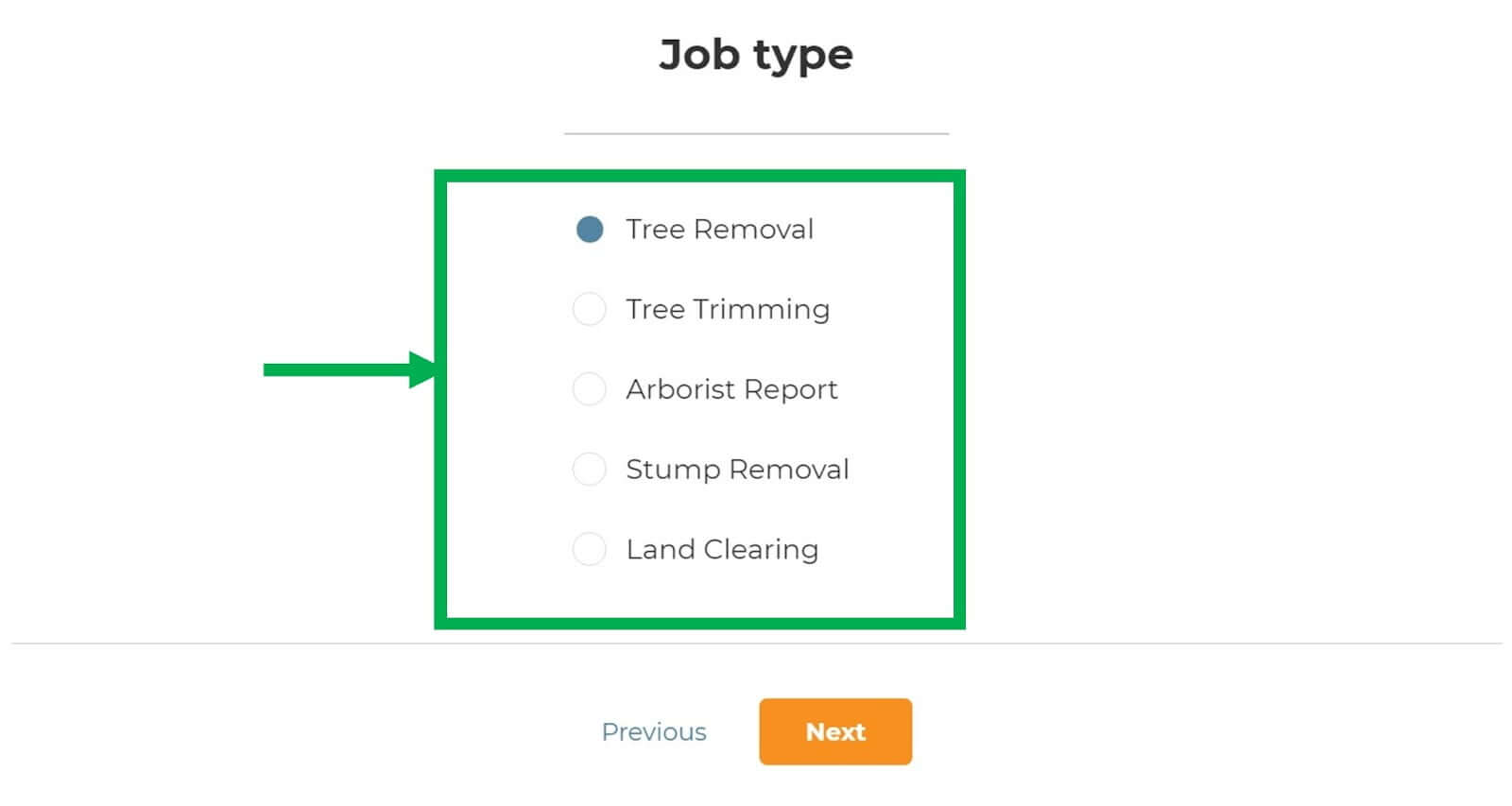 Step 5: Choose The Number Of Trees
The next page will ask you to choose the number of trees you need to work on. This will help the tree services selected to come up with accurate quotes or estimates. Choose the number of trees as shown below and click next.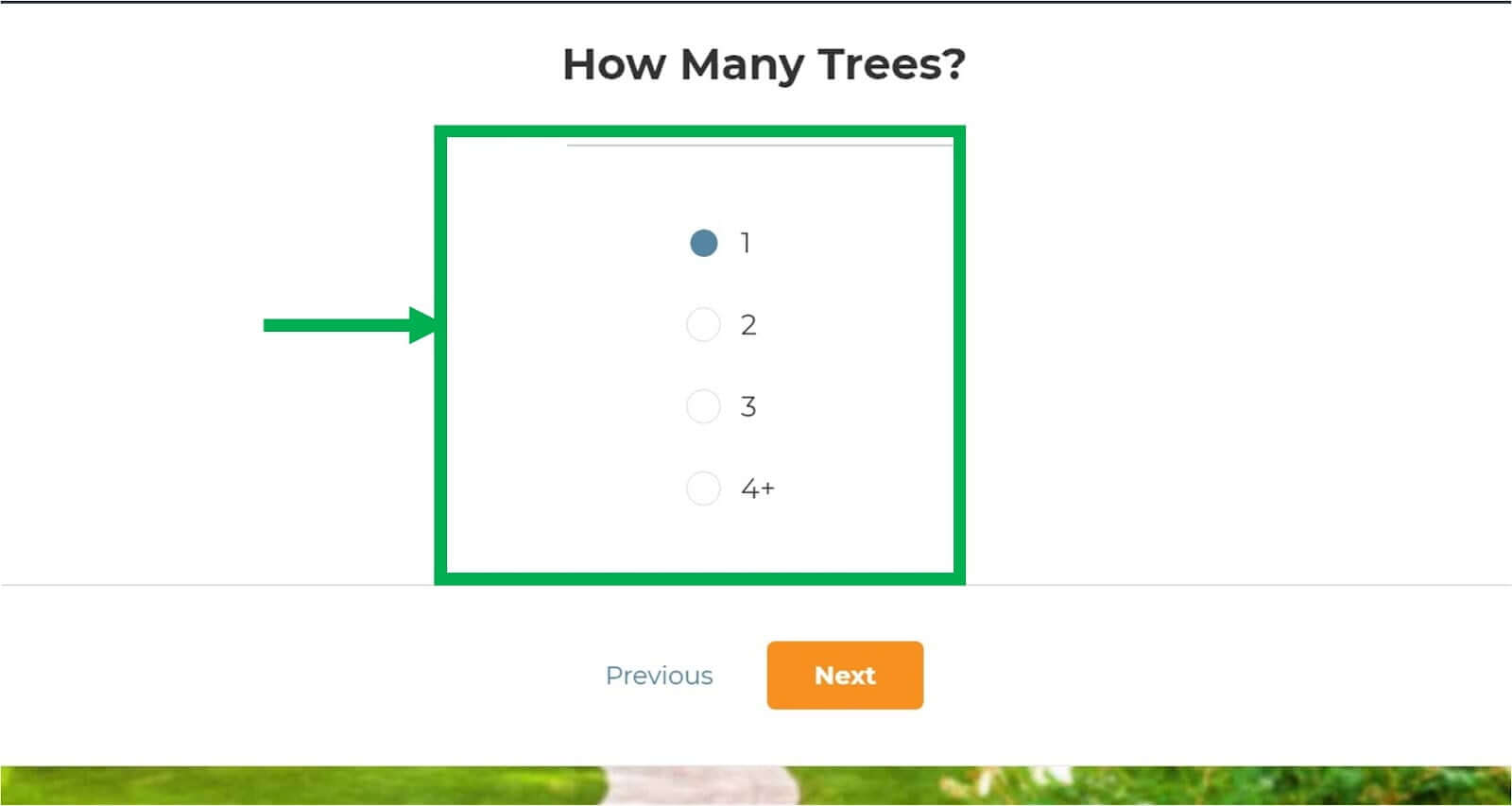 Step 6: Choosing Tree Size
Next, you need to choose the size of the tree(s) to be worked on. If you don't have the measurements ready, just estimate and choose from the list as shown below and click next. This information will also help the tree services to come up with more accurate quotes or estimates.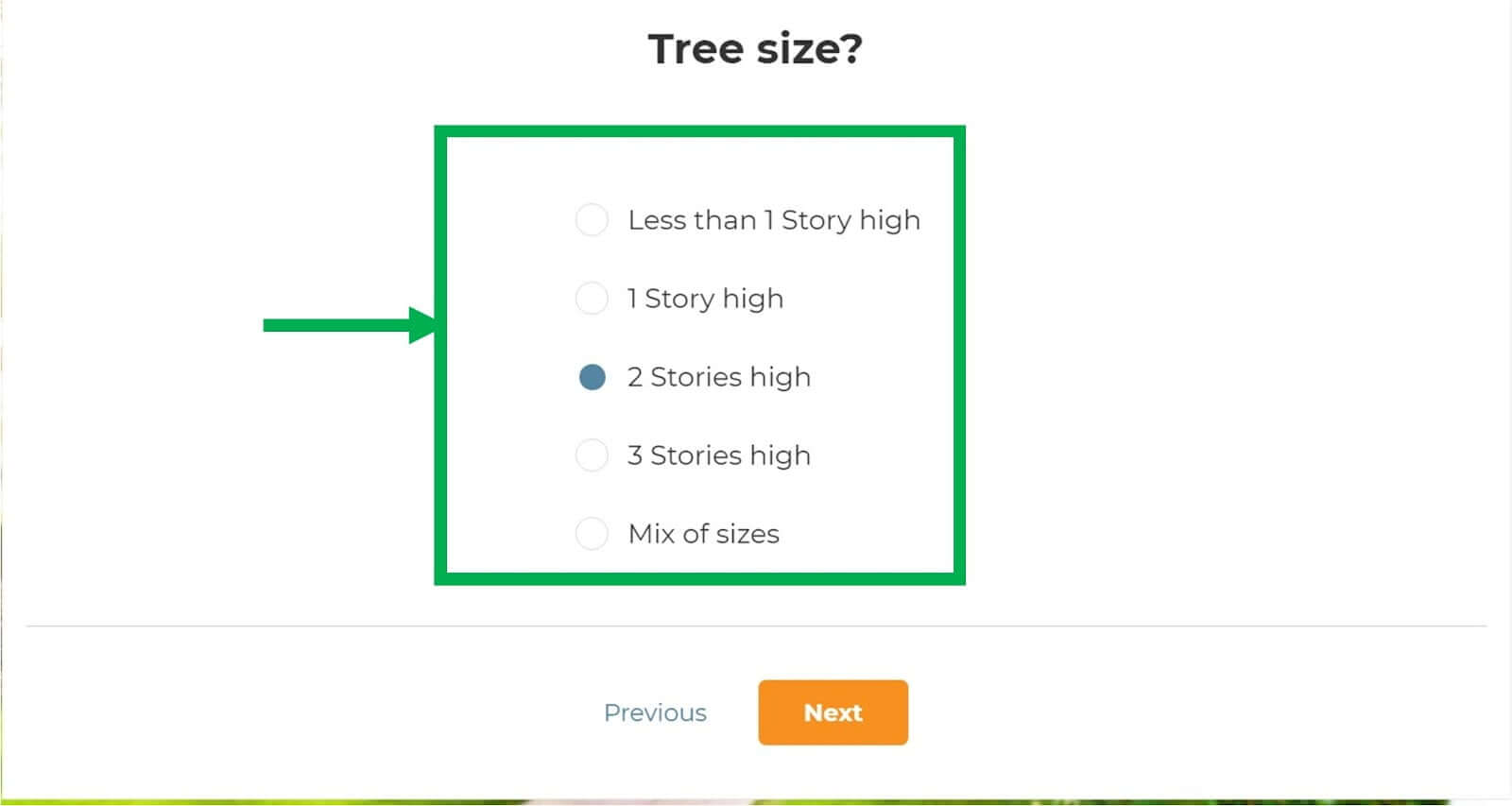 Step 7: Choose the Type of Location
Given that tree removal services for commercial and residential areas are different, you need to choose the type of location as shown below and click next to go to the next step.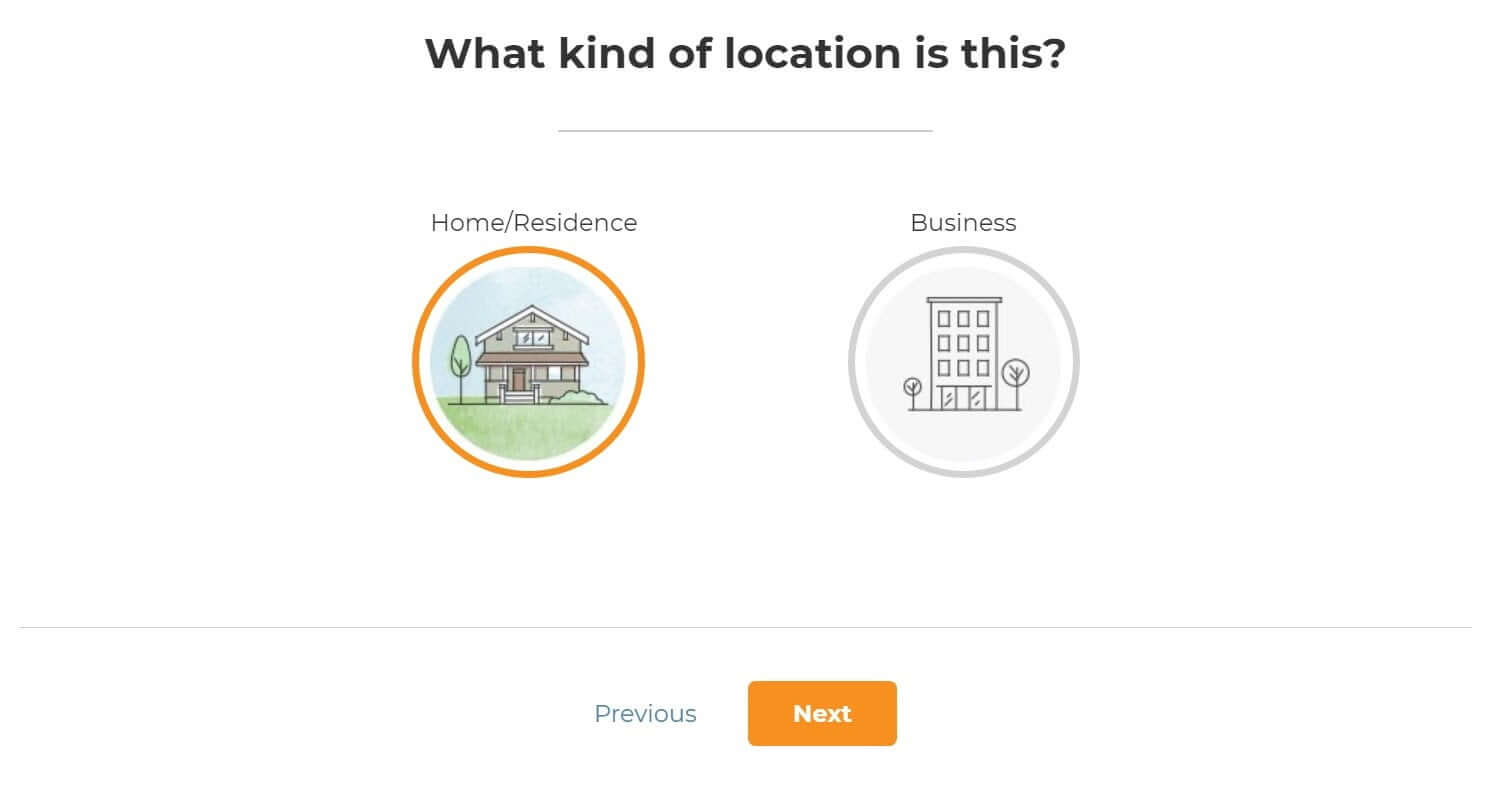 Step 8: Home Ownership Status
Conditions, rates, and permit requirements for homeowners and temporary occupiers (tenants) are different for tree removal services. Choose if you are the homeowner in this step and click next.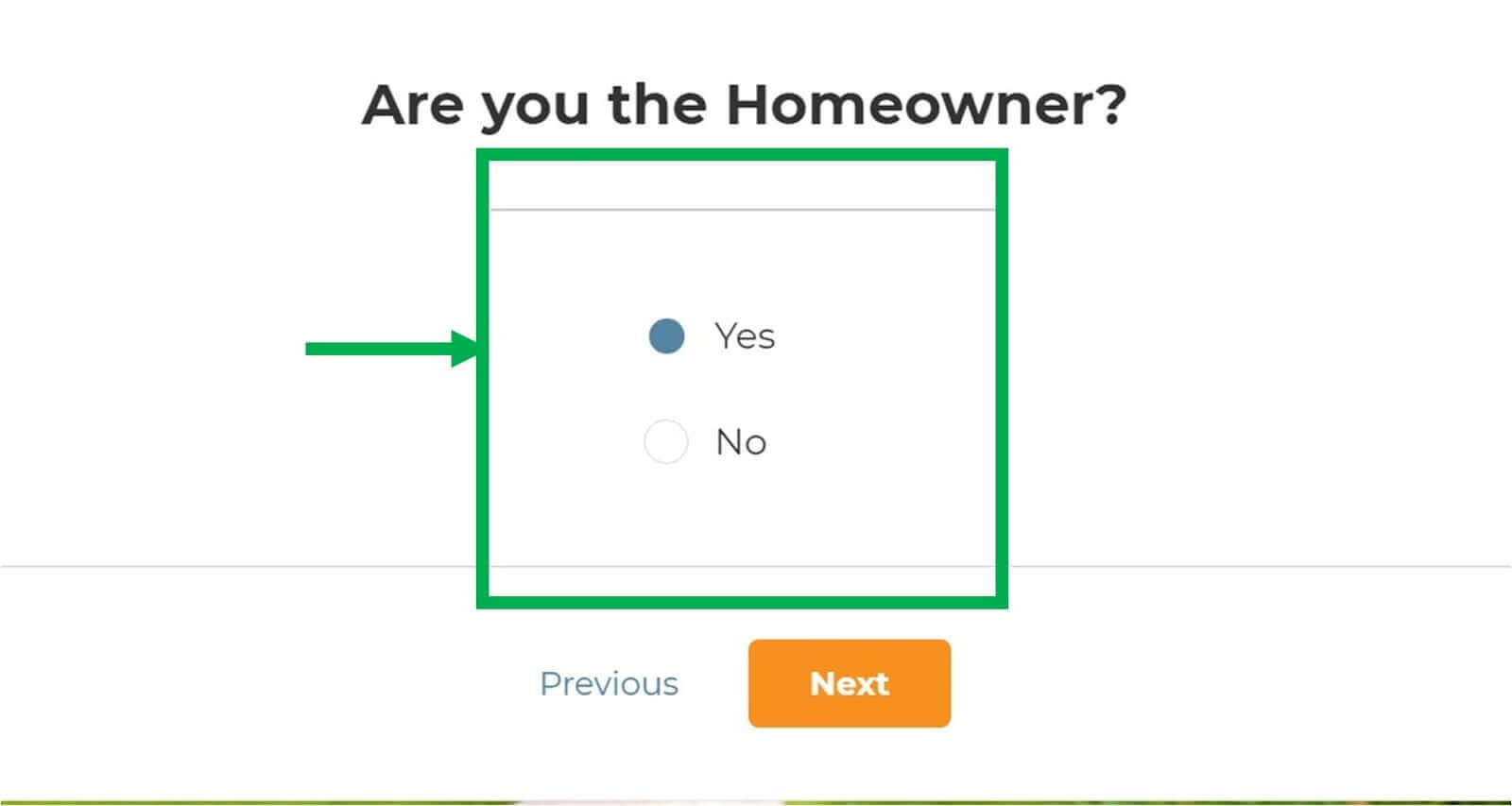 Step 9: Choose When you Need the Services
Next, choose from the list when you are going to need the tree services and click next. Tree services need this information to plan and determine the rates based on the season.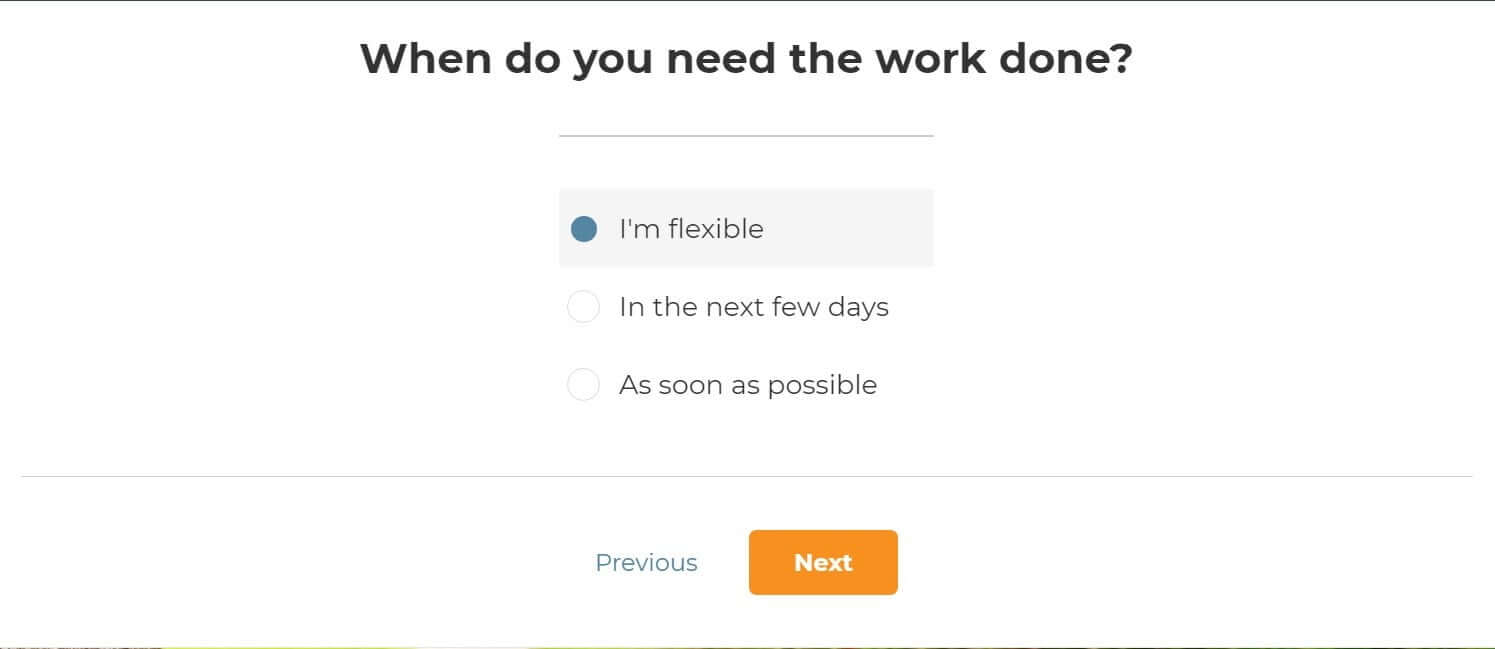 In this step, you'll be asked if you may need any financing to pay for the tree removal services. If you are not sure about the financing options available to you, choose the last option and you will be emailed information alongside the three quotes.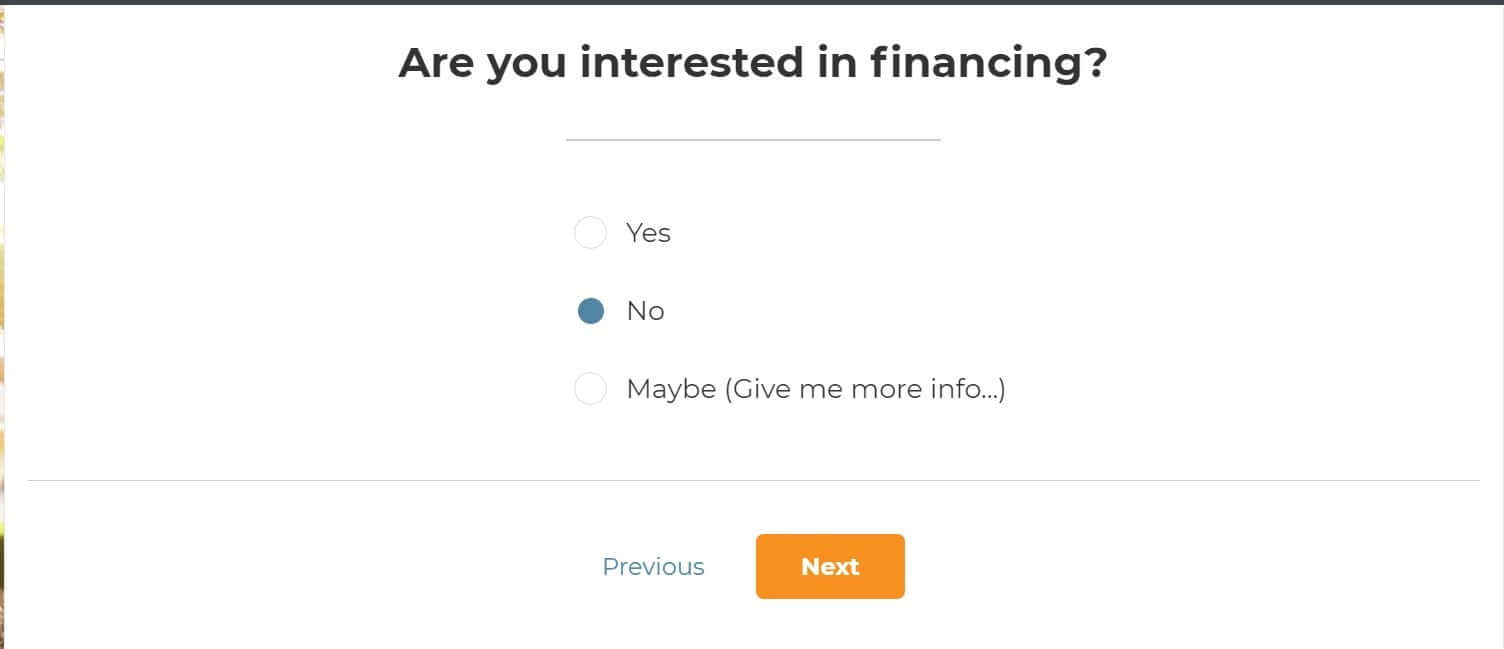 This step is optional but we encourage you to type as much information as possible about the services you need in the box. Use this chance to provide unique details such as the type of tree, age of the tree, where they are positioned, special requirements, etc.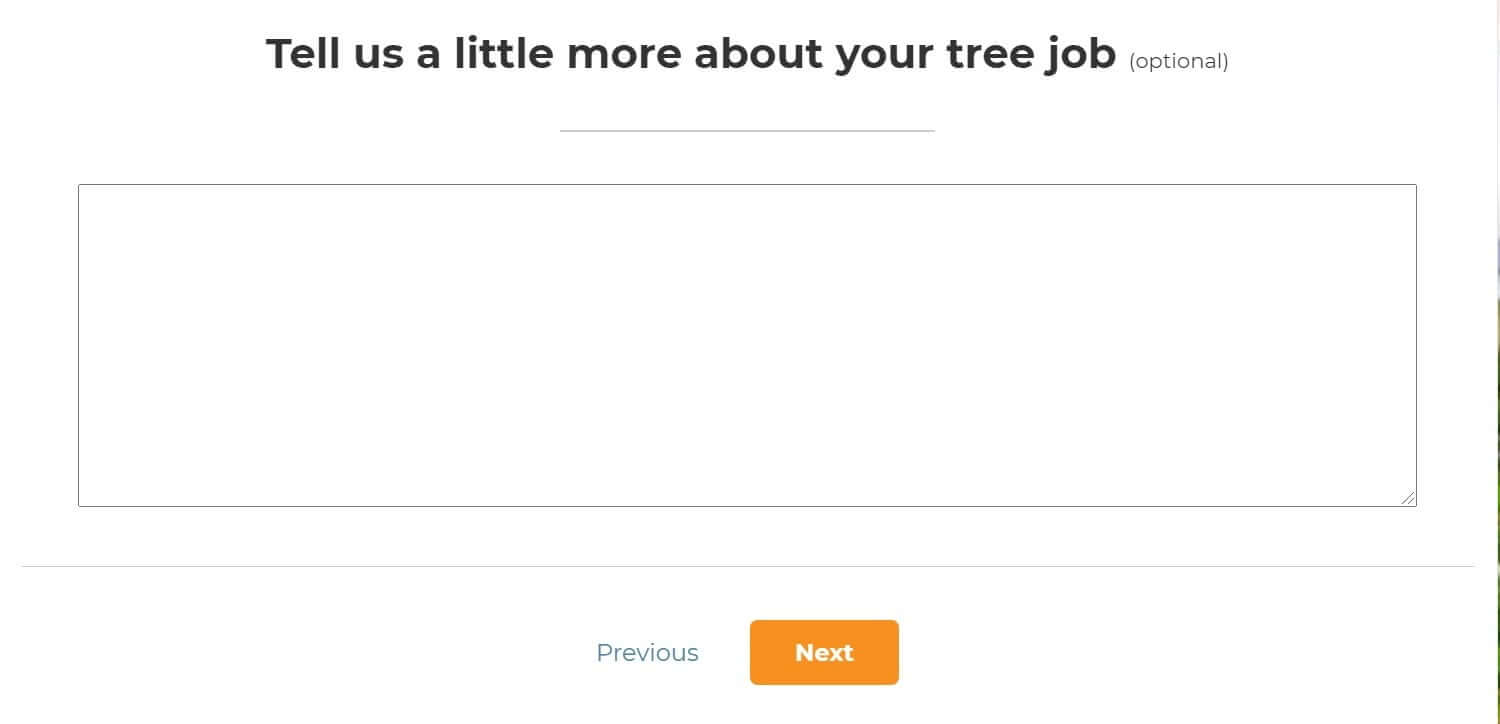 In this step, you will be requested to enter your address or the address where the trees are located. Fill out the form and click next to go to the next step.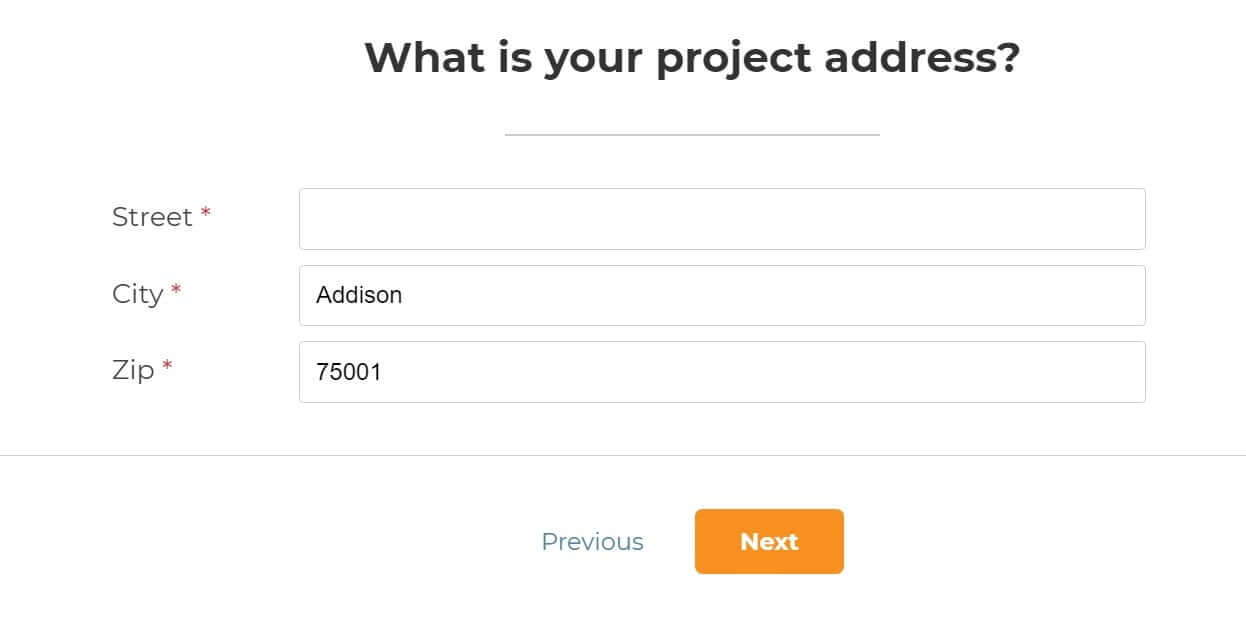 Last Step: Contact Information and Submit
Congratulations! You have come to an end and are ready to submit your request. Based on the address you entered in the previous step, the tool will search for top-rated tree services near you and give feedback.
To complete the request, fill in your contact information in the form as shown below and click submit. Please make sure the contact information you enter in this step is correct as the services will use it to send the quotes and other information.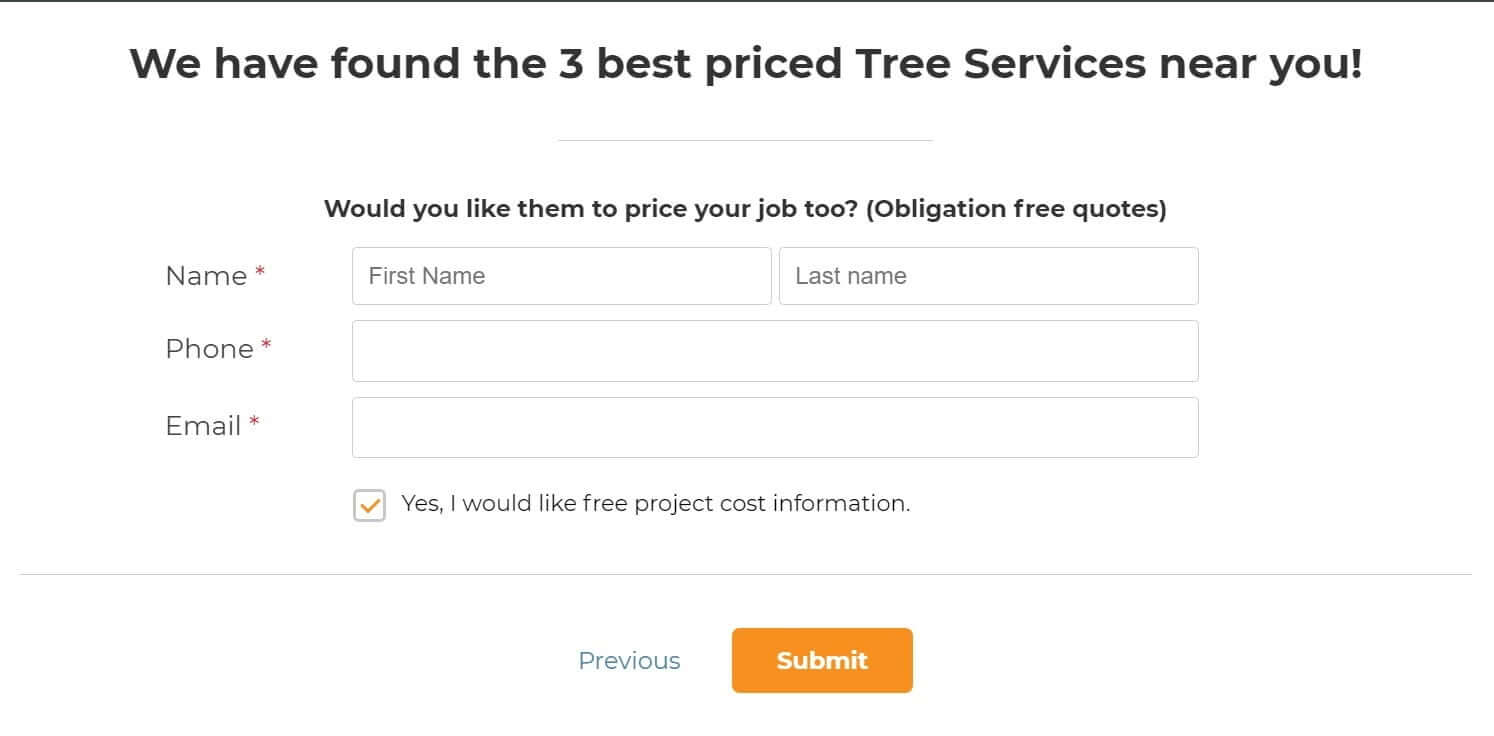 What Happens After Submitting Your Request for Tree Service Quotes?
After submitting your contact information, the tool will notify at least three selected tree services near you based on your request. You will receive three quotes plus additional information to the addresses you provided.
Get Matched with a Tree Removal Expert in Your State
Why Use GotreeQuotes's Tree Service Finder?
It is free- You don't have to pay anything to use the tool.
There is no obligation to hire any of the services that send quotations or estimates.
Additionally, all tree services companies selected are vetted and highly ranked based on past performance, portfolios, and feedback from customers. You will also receive free advice from each of them together with the quotes or estimates.