Grover Beach has a tree ordinance that helps in controlling the removal of trees. These are guidelines on which trees to cut, trim or remove.
In Grover Beach, there are some trees you must obtain a tree removal permit before removing them.
This is why in this summary you will find clear information on when you need a permit, trees that require permits, and how to go about getting a tree removal permit.
Yes, but under certain conditions.
If you are intending to remove trees growing on public land or within any reserve lines whether it is in the urban or village areas, you need a permit.
Reserve line regions are specified by planning standards of a region.
Trees exempted from tree removal permit in Grover Beach
If your trees fall under any of the following conditions, then you do not require a permit to remove them.
Located in an area developed for residential use.
If the trunks are measuring less than 8" diameter when measured at 4" from the ground.
If the land is approved, for removal within Zoning Clearance policy.
If the trees are in hazardous conditions that present immediate danger to the surrounding.
If the tree is close to a public right of way and the process of removal is performed through an encroachment permit issued by the city public agency.
In cases where the removal is meant to prepare the land for crop production or any other agricultural use.
Still unsure? Get free advice on laws from local tree services.
GoTreeQuotes is a FREE service that matches you with the three local tree arborists. They know all the local laws and have been voted best priced by previous users.
Scroll up to the top of the page and enter your Zip code.
Fill out the quick 23-second form with details about your tree job.
Your tree details are forwarded on to the closest three tree services who will bid on your job at a great price.
IMPORTANT: There is no obligation to hire. This is a free tool and service to be used at your pleasure.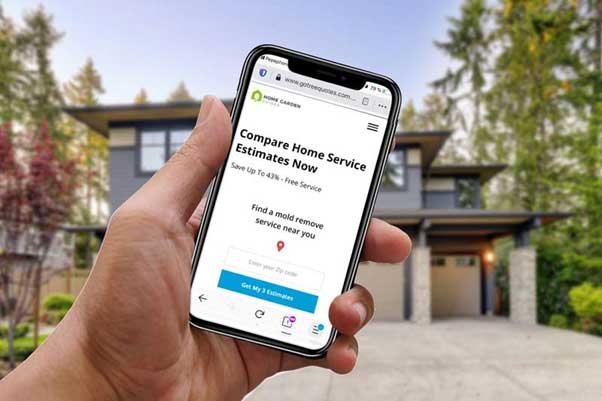 What trees are protected in Grover Beach City?
Any trees growing on public lands such as parks, streets, or roads.
Any trees that have a trunk diameter of more than 8 feet when measured at a height of 4 ft from the ground.
Oak Woodlands Ordinance in Grover Beach
Oak trees are protected in the city of Grover Beach. As a result, there is a special set of codes to regulate work on Oak Woodlands.
These codes dictate the following.
It is Prohibited to clear-cut Oak Woodlands on slopes either 30 percent or more on any land use site.
Unless – The case is as specified in an approved Oak Woodland Management Plan.
When installing a fence line and in a case where the only trees removed is minimum to the installation of the fencing.
When creating fire breaks or undertaking prescribed burns with a consultation with required authorities.
To clear-cut Oak Woodlands on slopes that are less than 30 percent slopes the following conditions must be met;
When it is dictated by an approved Oak Woodland Management Plan
When establishing fencing and the trees removed are to a minimum amounting to fence installation
When satisfying the provisions of a minor use permit.
When creating fire breaks or burns and approved by the necessary fire agency
When do I need a permit for Oak Woodland removal?
You will need a permit to remove Oak Woodland removal if the following conditions apply.
Removing Heritage Oaks.
Clear-cutting of between 1 and 3 acres with Oak Woodland and you will need a minor use permit approval
Clear-cutting of a region exceeding 3 acres of Oak Woodland. In this case, a Conditional Use Permit Approval is required.
Requirements of tree removal permit applications in Grover Beach
When applying for a land-use permit in the city of Grover Beach, you are required to have the following on your application to facilitate smooth reviewing of your application.
Specific species, size, and condition of the trees you propose for removal.
Purpose of removing the said trees
Details of trees to replace the removed ones with size and the species information.
Grover Beach Penalties for violation of tree ordinance
The city of Grover Beach administration is very serious when it comes to the preservation of trees in the region. As a result, any violations of the tree ordinance are punishable.
If you are found guilty of violating the set ordinance codes, the county will convict you or impose a fine of as much as $25,000 per offense. In addition, no development, cultivation, or planting will be allowed on the said land for a period of seven years following the violation, unless through approval from an authorized person.