A professional tree care service can help all your tree care needs from tree trimming and removal to save a dying tree or removing an annoying garden stump.
There are some service providers who use poor techniques and are not qualified or insured, so you need to know how to spot them, where to look for a good one, and what an actual professional tree service will charge.
Here is what you should know about professional tree services near you.
Generally, the actual amount that a homeowner ends up paying for professional tree services usually depends on the type of service they are receiving, the number of trees that need to be worked on, the size of the trees, how easy it is to access the trees, and the labor rates in their area.
The following is a breakdown of how much common tree care services typically cost.
| Service | Average | Low | High |
| --- | --- | --- | --- |
| Tree Removal | $1,129 | $871 | $4,500 |
| Tree Trimming | $479 | $190 | $1,420 |
| Arborist reports | $450 | $400 | $600 |
| Stump Removal | $225 | $75 | $450 |
| Emergency Tree Removal | $2,450 | $879 | $6,150 |
How to find a professional tree service
The following are the 3 best ways of finding a professional tree service that won't disappoint.
Word of mouth is still one of the most reliable ways of finding a good contractor. And it is still as effective and as reliable when it comes to finding a professional tree care expert near you.
Start off by contacting any family members who live in your vicinity. If you don't have any, your neighbors will do. And even if they haven't hired out any tree care work to a service provider that they liked, they probably know someone who does. In such a case, ask them to refer you.
The advantage of relying on word of mouth is that an element of trust already exists between you and the person making the recommendation.
You also have a better opportunity to interview the person making the recommendation. This will give you a better idea of their experiences and what to expect. And you will also get the luxury of inspecting their handiwork, should you desire to do so.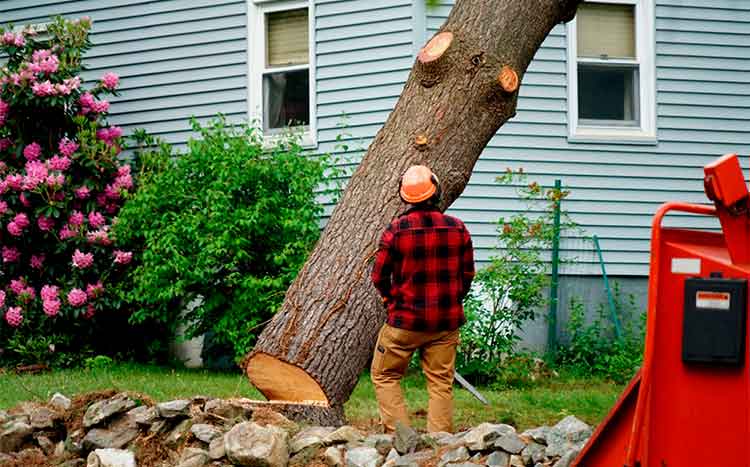 If you don't want to go through the process of contacting friends, family, and neighbors, you can simply use GoTreeQuotes.com. It offers a free service that quickly matches you with the top-voted tree cutting services near you.
Using the website, you can get 3 estimates fast by real certified experts in your area in just 2 minutes. Here is how it works.
You scroll to the top of the page and enter your Zip code.
Answer questions about your tree care needs
Your details will be forwarded to three local experts.
You will then receive a price estimate for the job and some friendly advice.
IMPORTANT: There is no obligation to hire. This is a free tool and service to be used at your pleasure.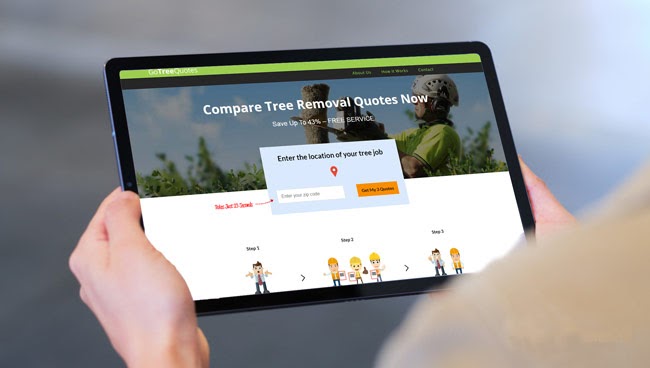 Popular search engines like Google have gotten better at giving relevant professional tree service recommendations. They not only provide details of service near you but also offer reviews and ratings of the services.
Therefore, you can create a good list of respectable professional tree service contractors in your vicinity. You can also use the ratings and reviews provided to grade and rank these services — based on their suitability. And using the contact details that you get from them, you can even carry out phone interviews with your potential hires.
Choosing a good Pro tree service
Not all professional tree services can be a perfect fit for your tree care needs. In order to find a good tree care service, there are things that you need to look for.
Here are the most important ones.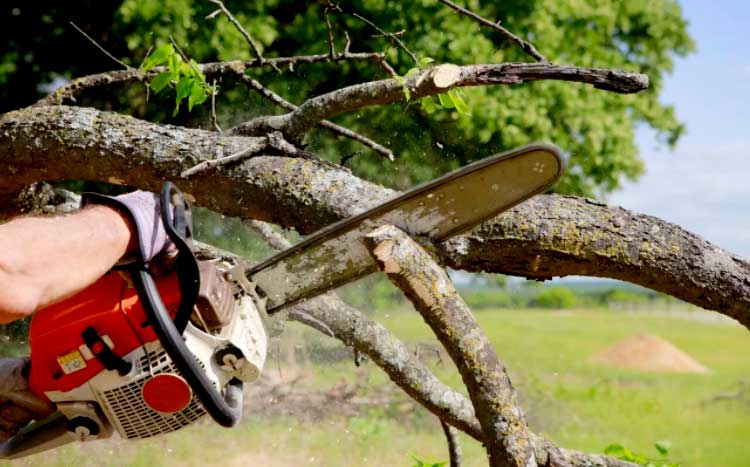 Featured and Trusted by:




Cost calculator for tree services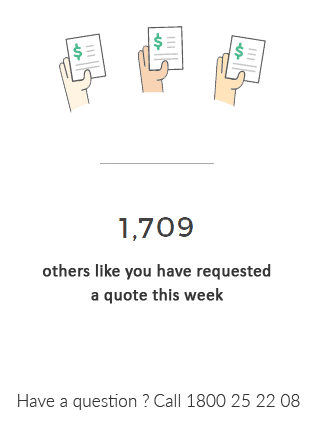 Punctuality is an important factor since it shows how much respect the tree care expert has for their professional. It is an indication of professionalism and a sign of a service provider who has respect for their clients' time.
Furthermore, a punctual pro tree service is more likely to meet the deadlines that both of you have agreed on. Dealing with them is easier as it makes scheduling appointments less stressful and also less inconvenient.
Taking care of trees is a delicate matter. Using the wrong techniques, or going too far with tree care routines like pruning, can end up killing your tree. And as a homeowner, it is always good to have expert advice to rely on as far as taking care of your trees is concerned.
Making sure that the professional tree care professionals who are working on your trees are knowledgeable will ensure that your trees are in safe hands. It will also ensure that you have easy access to expert tree care tips, and product recommendations whenever you need them
Therefore, you should arm yourself with questions that test the experts' knowledge and understanding of your tree's needs. And if they fail your test, then you shouldn't hire them.
You should definitely check the qualifications of the professionals that are going to be working on your trees. You need to make sure that they have adequate training, expertise, and experience. And you should thus stay away from professionals who don't have appropriate tree care qualifications.
This means checking their education and training certificates. Confirming whether they are certified by recognized institutions like the International Society of Arboriculture (ISA), will also help you to make up your mind.
Tree removal costs vary greatly from tree service to tree service. This is because some use different equipment and techniques to do the same job.
Some will use a crane when 3 extra sets of hands would have done the job. Be sure to shop around and find a happy medium. Also, be aware of how they intend to remove the tree.
You should only consider professionals who have active liability and workers' compensation insurance covers.
The liability insurance will help to protect you financially in case the tree care service providers damage your property. And the worker's compensation insurance will help to shield you from getting sued in case a contractor's employee gets injured while on your property.
Correct equipment and techniques
The use of wrong equipment on your trees can harm them. The use of wrong tree care techniques or methods can also be as harmful.
Therefore, before hiring a tree care expert, you should ask for details on how they deal with different problems. And if they seem to be accepting of frowned-upon tree care methods like lopping off a tree's top, you should keep away from them. Inquiring about the type of equipment that they have could also give you an idea of how serious they are about their work, and so it is something that is worth basing your hiring decision on.
Questions to ask a professional tree service before hiring
Before hiring a professional tree service, you need to ascertain that they are not only qualified for the job, but also that they can do the job in time. Asking relevant questions can also help you to gauge their professionalism. This is in addition to ensuring that you are both legally and financially protected.
The following are questions that you should ask a professional tree service before hiring them.
Do you belong to an industry organization?
Do you have references?
Can you give me a detailed written estimate?
How long will the job take?
Do all crew members wear safety equipment?
What credentials do members of your staff have?
Are you going to be using subcontractors?
What type of equipment are you going to use to do the job?
Do you offer cleanup services, and if so, do you impose an additional charge for these services?
Are there any other projects that you are working on at the moment?