Not everyone who claims to be a tree surgeon has the correct training, certification, insurance, and experience necessary to take proper care of trees.
Therefore, hiring just anyone without properly vetting them could put the health and life of your trees at risk.
The process of getting an arborist that is good enough to take care of your trees has two stages. The first one involves finding a list of arborists. And the second stage involves vetting them in order to ensure that they have all the qualifications, certifications, and experience necessary to meet your tree care needs.
Here is what you should know about finding a good arborist.
The first step towards finding the ideal arborist involves creating a list that contains about three to five arborists near you. It is from this list that you will thereafter choose the arborist who is perfect for your project.
Here are the most effective methods of finding arborists near you.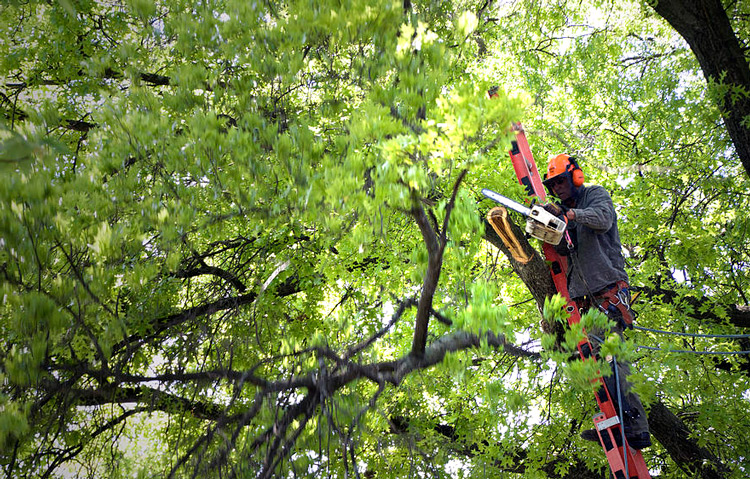 The fastest and easiest way to get 3 Estimates from the most affordable tree services near you would be by using this FREE service.
GoTreeQuotes helps to match you with the three local tree arborists who have been voted previous users in your area as being quality acts.
Scroll up to the top of the page and enter your Zip code.
Fill out the quick 23-second form with details about your tree job.
Your tree details are forwarded on to the closest three tree services who will bid on your job at a great price.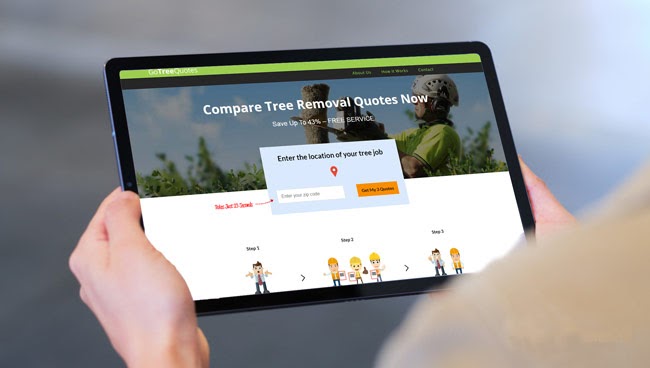 Getting recommendations from friends, family, and neighbors is still one of the best ways to find contractors you can trust. With people you know, you can be assured that you will get honest feedback. You also get the opportunity to ask follow-up questions. And in most cases, you can even evaluate the handiwork of the arborist they are recommending by observing the results of their efforts.
The problem with this method is that it is incredibly ineffective in cases where one doesn't have loved ones or neighbors that have had an experience with an arborist. It is thus limited in the sense that its effectiveness wholly depends on a person having a network of people that have trees and who have needed the help of an arborist.
Tip: Post on facebook: "Anyone know a good arborist?"
Modern search engines have evolved to a point where searching for the term "arborists near me" is enough to get them to provide you with useful information cards about tree care experts in your vicinity. Google is the best one at it and it usually provides links to the websites, customer reviews, details on the location of various arborists, and even play-by-play directions.
The downside of using search engines to find arborists is the fact that anyone can appear on the results. One doesn't have to be an actual tree expert in order to appear at the top of the search results since all that you really need to do so is a well-optimized website.
Tip: Skip page 1 of Google results. Businesses pay a lot of money to appear on page one and will charge higher prices to subsidize their large marketing budget.
Review websites like Yelp are still active and people tend to use them in order to post reviews about their experiences dealing with contractors. Arborists also tend to list their businesses on these websites in order to increase their exposure. Therefore, by going to a popular review website in your area, you can get access to a list of arborists in your area.
The great thing about review websites is that they tend to have a large number of reviews. As a result, you have a good chance of getting a better feel for what you can expect from a given arborist. This is unlike relying on family and friends whose opinions are subjective.
Tip: You need to pick someone with 20 = reviews on at least two platforms. E.g. Google reviews and Yelp. Make sure they score 4.5 or higher on average.
Foundations that maintain databases of certified arborists
There are foundations that maintain lists of people who are certified organizations. These organizations, like Arbor Day Foundation, or International Society of Arboriculture maintain active pages that are easily searchable. Going through these pages is bound to lead you to any certified arborists that are located near you.
Tip: This should be a last resort if you are looking to save money. They guys can be pricey.
Advertisements in local papers and directories
In order to attract new businesses, arborists sometimes advertise their services. When doing so, they list their location, their qualifications, and the services that they can comfortably provide. Such advertisements usually act as a good source for preparing the initial arborist list.
Generally, arborists that advertise tend to be more legitimate than those that show up at your door offering their services. And while this is in no way the ultimate determinant of the legitimacy of an arborist's business, it is a good starting point.
Phone directories are still invaluable especially when it comes to finding contractors. They can thus help in your search for arborists near you.
And all you have to do in order to find them is to look under the heading "tree services". You will find a list of arborists in this section with all their contact information listed. Use this information to contact them and to seek confirmation with regards to the service that they offer and their physical proximity.
Selecting a good arborist for your tree care needs
After creating a list of arborists using any one of the above methods, it is now time to figure out which one will be great at taking care of your tree care needs. To do so, prepare a list of relevant questions that you intend to ask them, and then contact them.
Some of the information that you should seek to get from your conversation with them should include details relating to:
The estimated cost of the tree care services
Contacts of their references, if they have any
The size of their staff
Their qualifications and certifications
How fast they can get the job done
Whether they can do a free at-site evaluation
Based on the responses that you get, you should be able to cull the list until you remain with two or three arborists. Set an appointment with these arborists and have them look at the job. Also, you can check and confirm that they have the relevant insurance and the certifications that they claim to have.
Using the information that you get from the in-person meeting, you can then zero in on the arborist that you feel is the perfect fit for you.