Exhaust all the solutions and consider all the possibilities before deciding on removing the tree. Tree removal should be performed by a certified tree arborist service, especially during the winter.
Though trees and stumps can be removed any time of the year, the best time for removal is during winter. There are several reasons for this with one of the biggest being it's on average 20% cheaper.
In this article, I will provide you with information and reasons to remove trees in winter.
There are several reasonable reasons that support the fact that winter is the best time for tree removal. Here are some of them: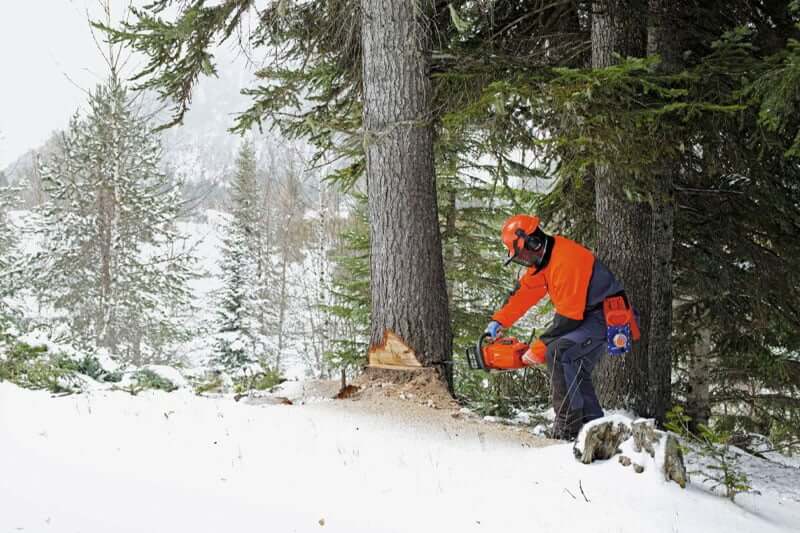 Most people are less likely to undertake any work in the garden during winter times. This situation allows you flexibility in planning and a faster turnaround from phone call to completion. There is a high possibility to take advantage of discounts since it is cheaper to remove trees in the winter.
When the ground is frozen it becomes harder and allows for bigger equipment to be moved on and off the property with less damage than if it were done on soft and muddy soil. This is very important for removing large trees and stumps.
No Harm to Blooms or Gardens
Flowers and summer annuals aren't around in the winter months, there is no chance of cursing damage.
Deciduous tree branches are lighter and easier to remove during the winter. The reason is very simple: their leaves have fallen. This will increase the efficiency and safety of the removal process. As I mentioned before, your yard is less susceptible to damage during a winter removal process since the ground is frozen.
Winter is also an ideal time to implement a major restorative pruning if there is a possibility your tree will be saved and not removed entirely. Because trees are dormant from mid-winter until early spring they will experience less stress.
I've already mentioned that tree removal is cheaper in winter because tree services are in low demand. It is good to know that the price of removing a tree also depends on its size, location, and specific needs.
The fastest and easiest way to get 3 Estimates from the most affordable tree services near you would be by using this FREE service.
GoTreeQuotes.com helps to match you with the three local tree arborists who have been voted previous users in your area as being quality acts.
Scroll up to the top of the page and enter your Zip code.
Fill out the quick 23-second form with details about your tree job.
Your tree details are forwarded to the closest three tree services who will bid on your job at a great price.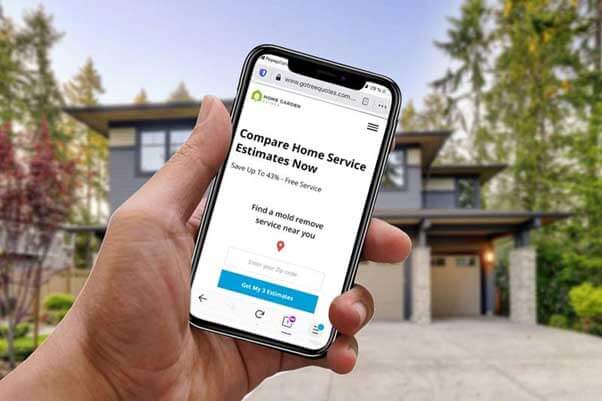 Contact a Certified Arborist
Winter is a convenient time to remove trees, but there are many factors that influence when a tree should be removed. Regardless of when you decide to have a tree removed, this dangerous process should be carried out by an experienced and certified arborist.
Trees that have decaying and dead branches become more of a risk during winter because winter storms can produce fairly large snow cover on the trees and they will become more and more weight down.
Weak trees have a high chance of breaking off due to the additional weight. They can come down on your vehicle, garage, or even your home. Removing trees that are no longer living protects important aspects of your property.
Trees and stumps that are dead and no longer grow can cause issues for surrounding plants because nutrients aren't being distributed properly throughout the warmer months. If you remove dormant trees and stumps during winter, you will ensure proper nutrition for surrounding plants, and they will endure less damage too.
It is not unusual for new trees or shrubs to start growing around dead trees or stumps. The sooner a tree or a stump is removed, the sooner the next steps can be taken to prepare the soil for additional planting.
By removing tree roots from the soil, shaping the construction of the area, and even aerating/planting seeds can prepare the area for spring growth. If you don't want to use your new empty space for planting, consider some lawn decorations.
Signs That Will Tell You, Remove
Besides the reasons to remove the tree, there are some obvious signs that will tell you that your tree will not be revitalized by pruning or disease management. The following is the list of that signs:
Parasites develop at the base of the trunk;
Hollows within the trunk or primary limbs;
Dead or hanging branches in the crown;
Rising soil around the roots;
A dry, dull brown layer beneath the bark.
If one or more of these signs are present on your tree, you should consult your local arborist for a tree risk assessment.
Removing Trees Immediately
When there is a risk of injury to people and damage to the property a tree should be removed as soon as possible. Dead trees are weak and unpredictable and often pose a safety hazard. A diseased or infested tree should also be removed promptly if it's at risk of infecting nearby healthy trees.