We field a steady stream of job quote requests from Real estate agents, schools and homeowners.
1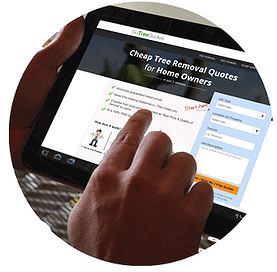 We attract
Potential customers.
We attract new customers and also work with our contacts in property management and real estate.
2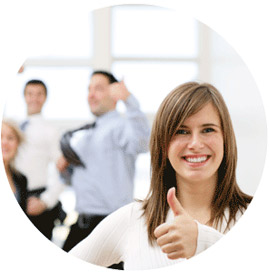 We verify the
quality of the lead.
We weed out time-wasters or smaller jobs and just send you quality job leads.
3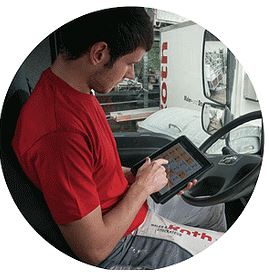 We email you the leads
as they come in.
The job leads are then sent to just 3 local, qualified and insured contractors for quoting.
QUALIFIED ARBORISTS ONLY
Each lead we receive is sent to you and 2 other qualified and insured arborists. (3 total).
We do not post to message boards for a "first in best dressed" approach… The lead is yours unless you reject it. No other companies get a chance to quote.
COMPETITION
We only send leads to qualified arborists. I'm an arborist myself and ran a tree services business for 10 years, so I know the fight you have with unskilled laborers running around under-cutting the market. We do not serve them here.
Customers are still going to be price-sensitive, but you are competing against companies of "equal worth", so you won't be undercut by crazy amounts.
LEAD REJECTION
Whilst we strive to get you the best quality leads hand filtering what comes in, we acknowledge that this isn't always the case. We will send you the odd ´lemon´ of a lead from time to time, which you can "reject".
All leads come with a 100% guarantee. Any lead you are unable to quote (e.g. customer is unreachable) you can reject, and you don't pay for it.
You are invoiced every 2 weeks for leads sent, less leads rejected.
PAUSE/REACTIVATE OR CANCEL
You are not in a binding contract, so you can decide to pause/ reactivate your account if you have too much work, or you can cancel and close your account at any time.
FLEXIBILITY
As all company's resources are different, you are able to limit the number of leads you receive each day/week to meet your needs.
Increase your workload.

Surge your company's profits.

A low-cost way to keep your business busy.
GET STARTED NOW
Normally $129 Now Just $47
Obligation Free
No Fees
No Contract
" Job leads from GoTreeQuotes will greatly improve
your cash flow and profitability through more
quality customers in larger volumes."