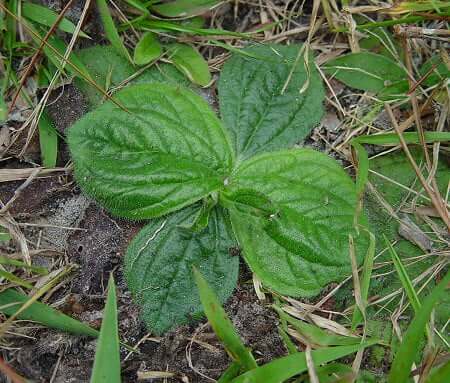 Basal leaves.
Inflorescence: N/A
Flowering – August – October.
Habitat – Wet flatwoods, savannahs, pine barrens.
Origin – Native to North America.
Other information – This species can be found in just a handful of southern Alabama counties. The plant is simple to identify because of its rayless flowerheads and rounded basal leaves. The scape is scabrous due to the pustulate bases of the hairs on it.
The genus name Helianthus derives from the Greek "helio" meaning "sun" and "anth(us)" meaning "flower."
The species eipthet radula derives from the Latin "radul(a)" meaning "scraper" referring to the scabrous scape.
Source: Alabama plants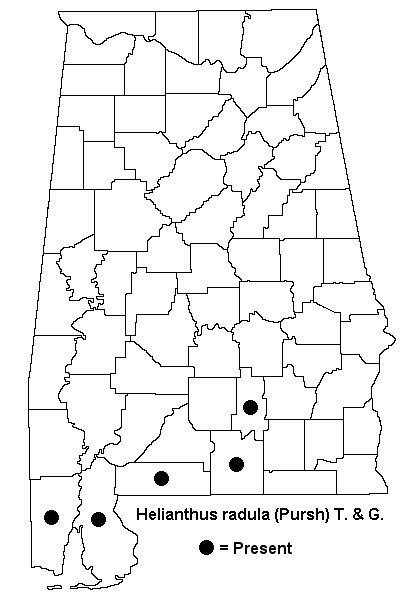 Photographs taken at Conecuh National Forest, AL., 10-23-04.